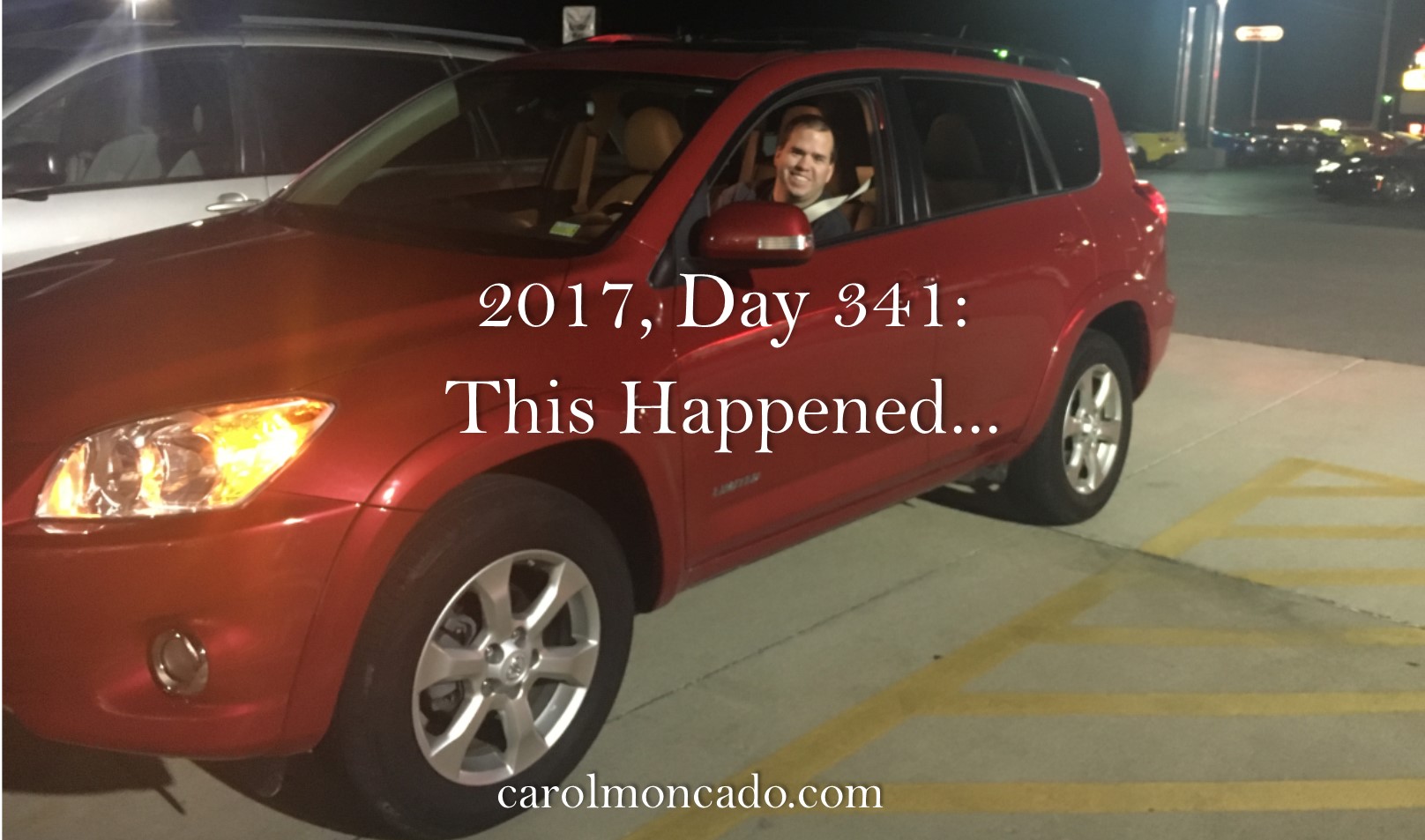 It started with a phone call Tuesday morning.
"I think my car is dead."
And was confirmed later Tuesday with another phone call.
"Hey. This is Brent. (aka our mechanic) I've got news…"
Yep. Dead. 2004 Toyota Corolla with about 209,000 miles on it. It served its purpose for many years, but no longer.
So we needed something new. With four kids and running 87 different directions, we needed something new, fast.
Fortunately, this little beauty was waiting on us.
Matt went to a dealer about twenty miles away last night and worked out a deal on it. It's fancy. In fact, it has heated seats, dual climate controls, multiple CD player, keyless start, backup camera in the rearview mirror, etc. WAY nicer than anything we've ever had before.
In fact, at just under 70,000 miles, we think it may be the lowest mileage vehicle we've ever owned.
That means my minivan (the one in the back) is now relegated to the driveway while the RAV4 goes in the garage. Because it's far nicer and, let's face it, most days it's cold and gross enough to need to clean the windshield, I don't go anywhere anyway. 😉
I did get some writing done last night after we got this all settled!
Recent Stats
Inadvertent Princess
12/1: 626
12/2: 403
12/3: 0
12/4: 1752
12/5: 125
12/6: 2079
Total: 31504
December 2017
Total: 4985