2016: Day 38 or Yeah, I've Been Keeping Up Really Well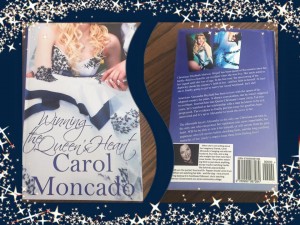 Yeah so I haven't kept up with this "almost daily" or "pretty often" blogging thing. (In fact, I have a blog for InspyRomance this week that I haven't written yet :p.)
So what's been going on?
Well…I formatted the insides of both Winning the Queen's Heart and Protecting the Prince and did the full cover flats for them. I got my proof copies and the paperbacks are now available on Amazon! YAY! I also ordered a TON of books for my own stash downstairs. They'll be here in a couple weeks.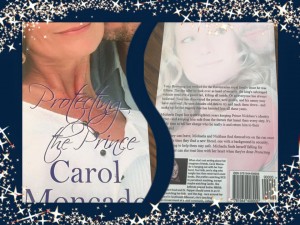 Prince from her Past is ALMOST done! I'm reading it right now, mostly for continuity, but I'll also look at word choices etc if something seems a bit off. Then I'll have my Kindle read it to me and then send it off to my proofreader (who is FABULOUS!) – and it'll be out to the world on March 1! Yay! It's still on a special preorder price (2.99!) until then! Protecting the Prince will also be available to purchase on Amazon in the morning if you don't have it yet – just .99 :).
I've been to two high school meetings in the last couple weeks. Yep. My oldest will be IN HIGH SCHOOL in May! (Well, August, but she's taking PE over the summer.) It doesn't seem possible!
I went to WICKED last weekend! That was incredible! YAY! Though I didn't love being in the front row of the third balcony…because it was FAR down! 😉
Uh…I've also written about 10K words on Jonathan's story, but it's going to go on the back burner for now :/. I've been asked to be in a boxed set this summer and need to write a Lifeguard book ASAP! It's going to be a great collection with a bunch of great authors. More details will be available in late March or early April. As soon as that's done, I'll be back to working on Jonathan and Kenzie's story! Meantime, I'm excited to see what happens to Lifeguard Adam and…uh, well, I don't know his heroine's name yet ;).
All right. That's it for today. I promise to try to do better! Promise :D.