Seeker Sightings, Upcoming Book Reviews and General Other Stuff…
YAY!!!! This is a good week for books!!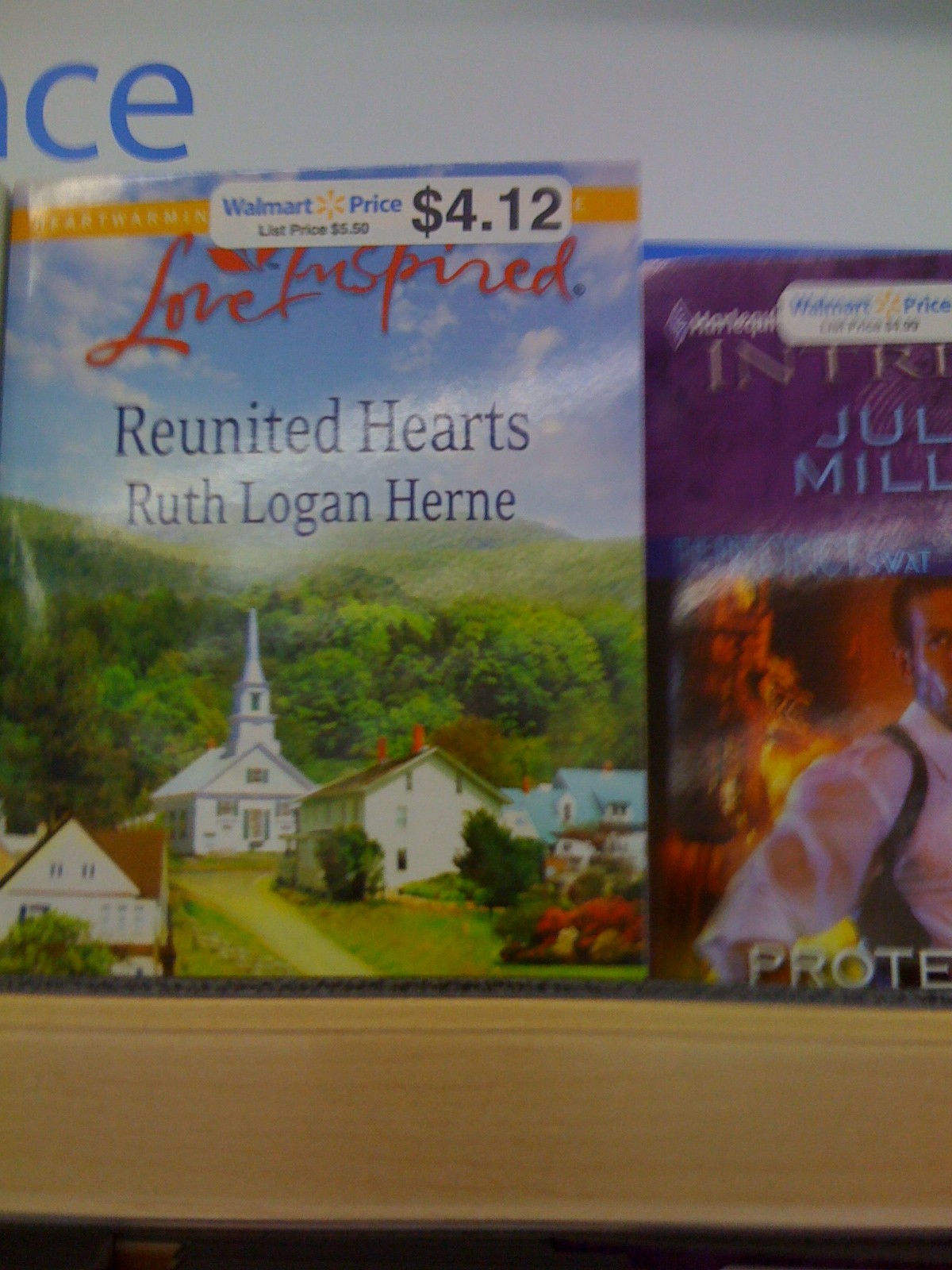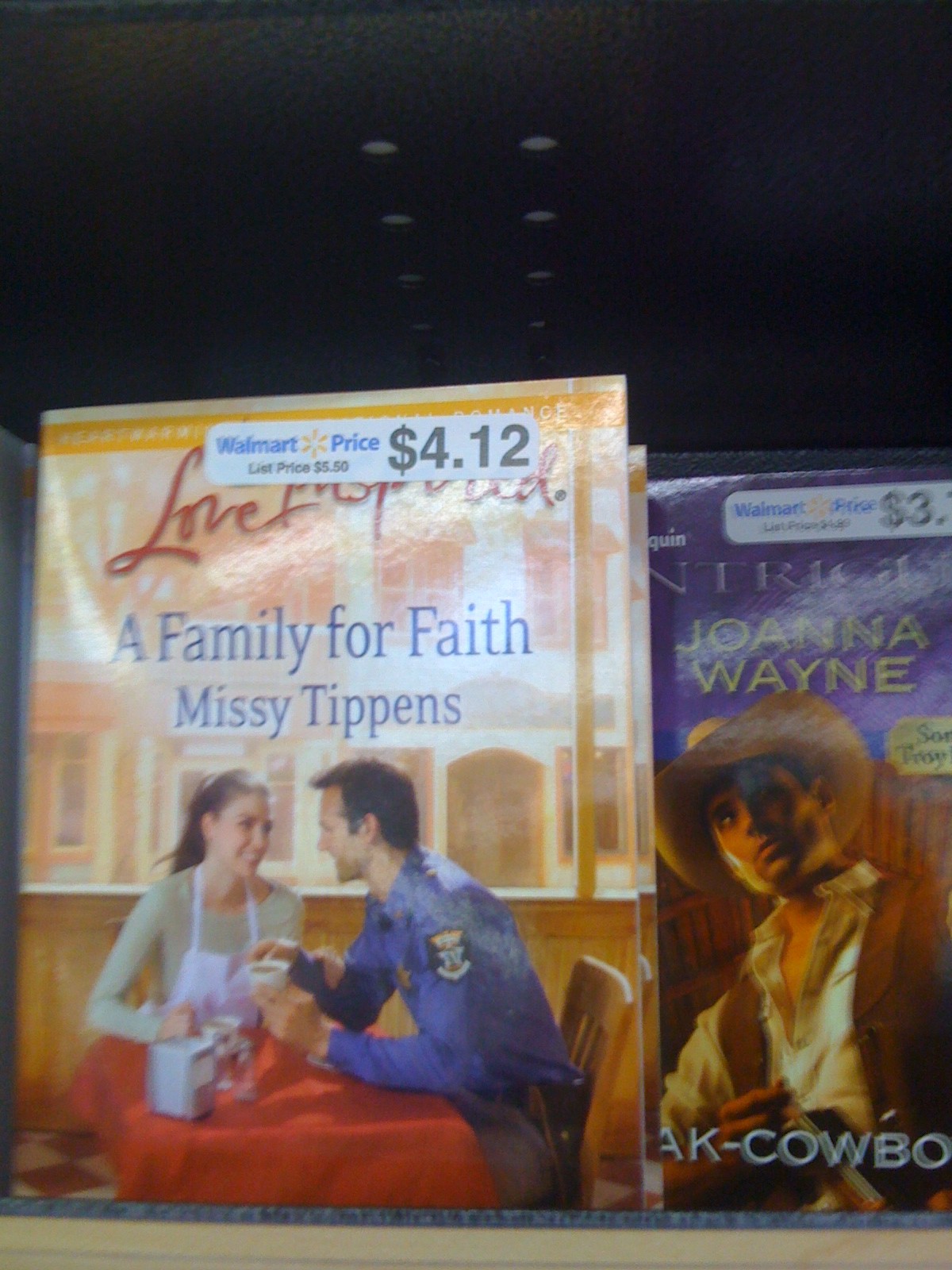 Missy Tippens and Ruth Logan Herne [Ruthy, both of Seekerville fame] have new books out.  They were supposed to be in stores last week. Went to FOUR Wal-marts and none had them but guess what I found today?!?!?! I am so excited =D.
Not sure how they jumped in the cart… The three-year-old was excited too. See the smile?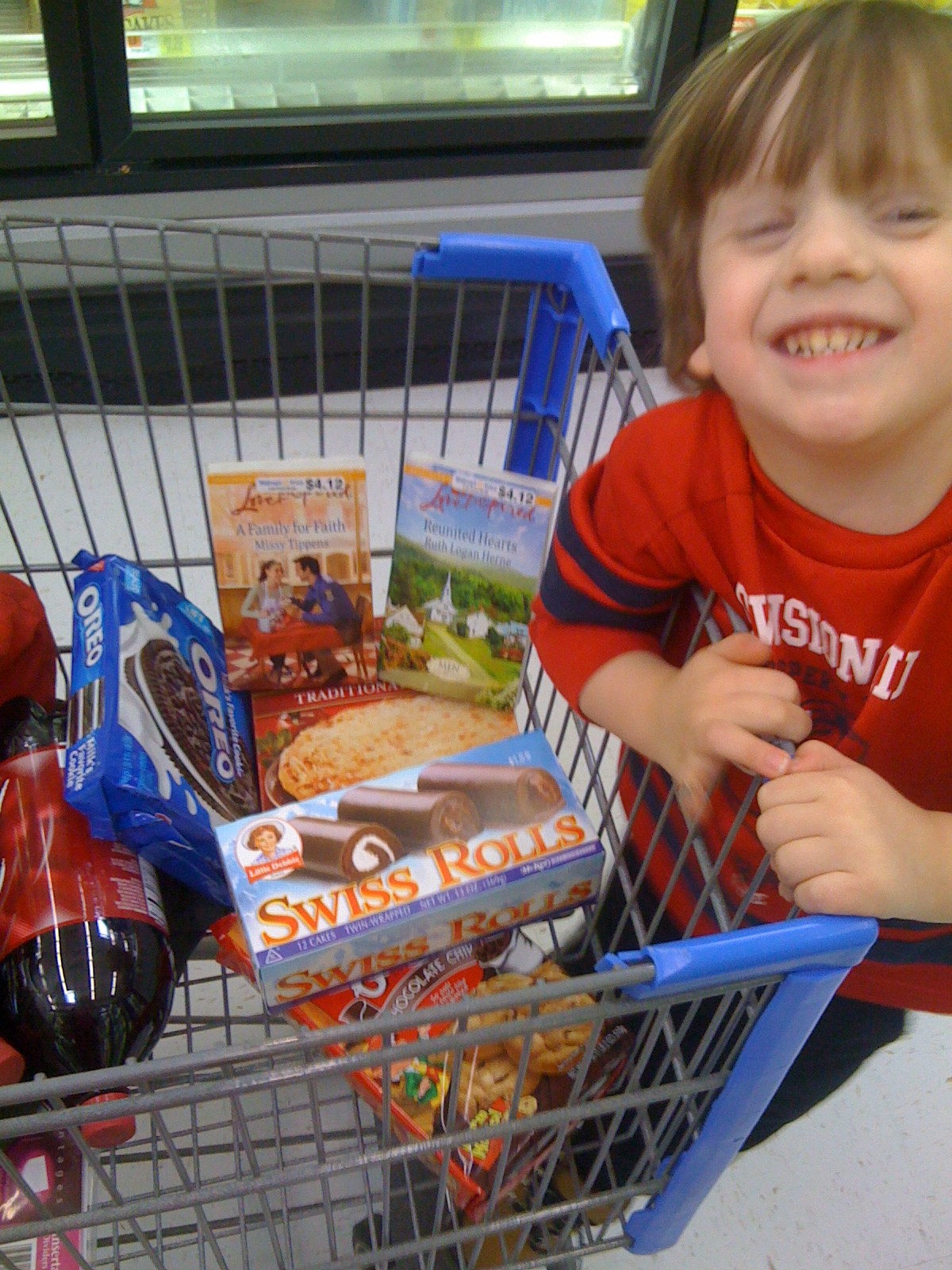 And the chocolate? Oh, that's because I sent in two Frasier entries today. EEP! That calls for lots of chocolate [right, Casey?] and DiGornio's pizza for lunch.*
So here's where I'm going to be for the rest of the afternoon: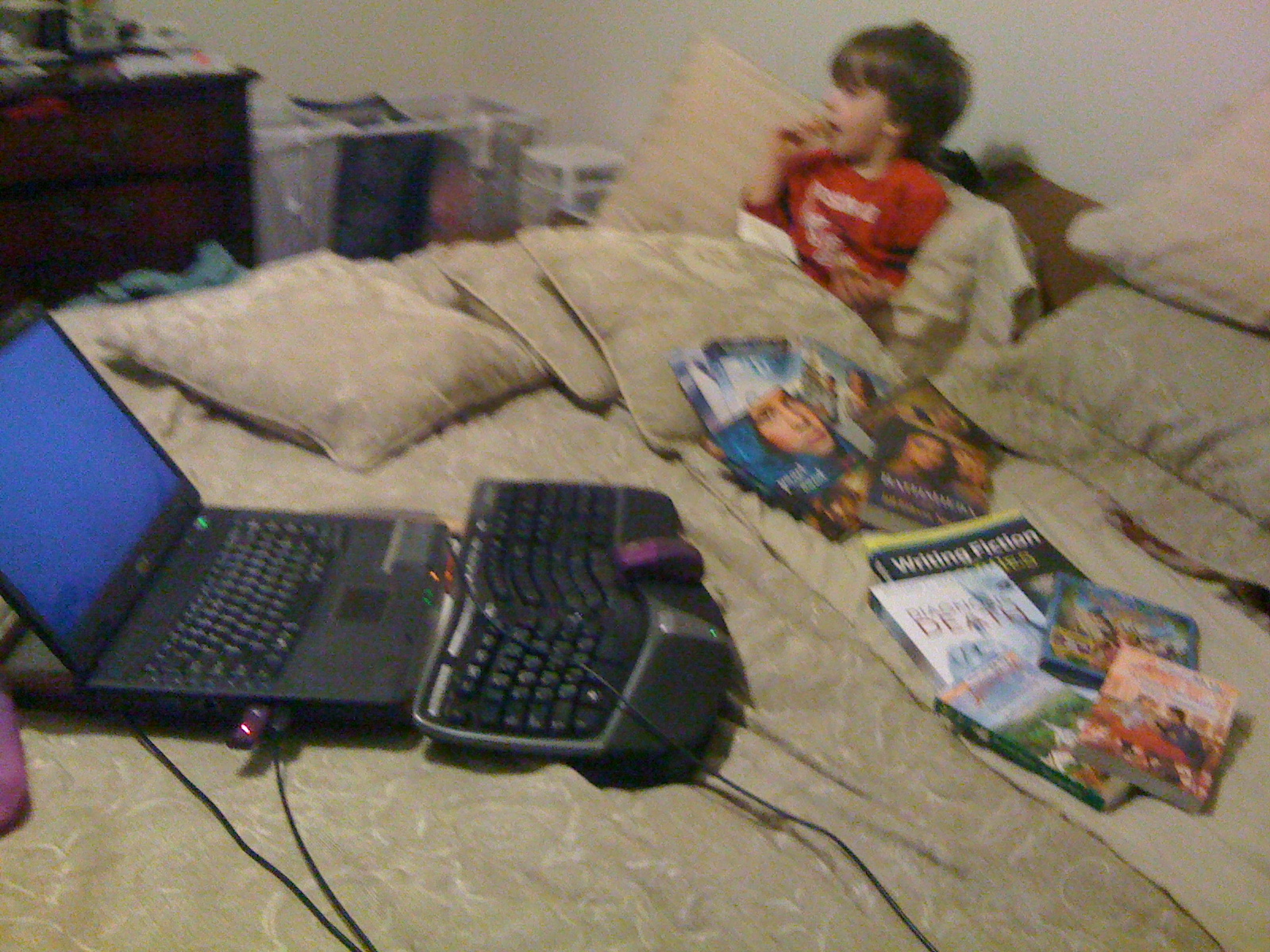 Note the pile of books to review [Yep – Julie Lessman is STILL in the stack :p. I'm so behind! I still say 'just trust me; read them!!!!'] and the pile of books to be read. Er, plus one movie to watch. It came from the UPS guy yesterday along with Writing Fiction for Dummies and Richard Mabry, MD's new release, Diagnosis Death. That's Friday night.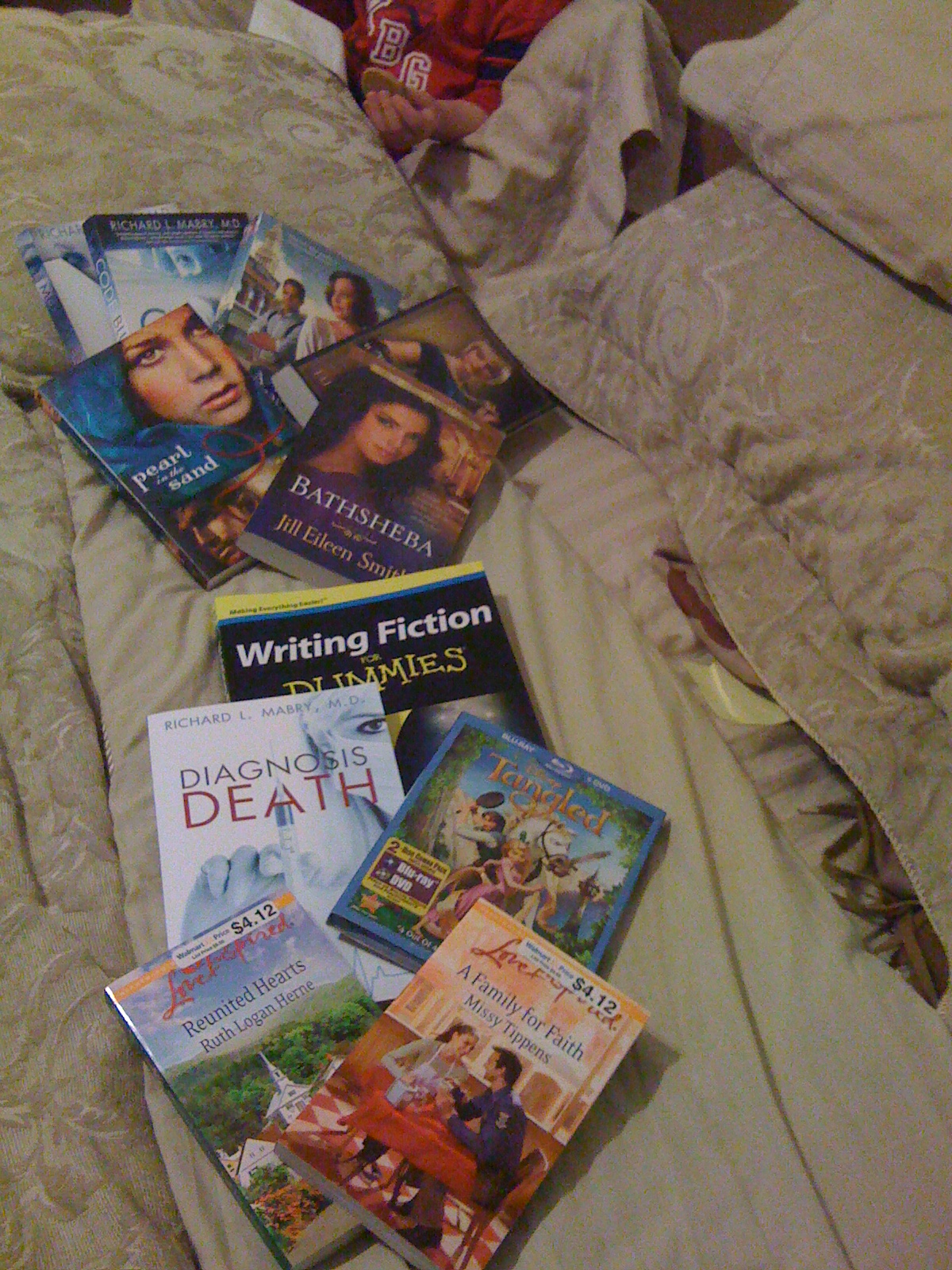 The three-year-old didn't stay… He's asleep in his room ;).
ACFW's Novel Track is next month. My goal is 50K. I want to finish PRAYERS ANSWERED [previously known as 'Nick and Debbie' but Debbie's name has been changed about fourteen times and is now Becca]. Any word count left goes towards book 3 in the UNBREAK HER HEART series. Both UHH and PA are entered in ACFW's Genesis Contest and, as of this morning, MBT's Frasier. Oy. Genesis semi-finalists are supposed to be announced next week…
Something else cool? I have 1000 hits on the blog =D. I know that may not seem like much, but given how little promoting I've done ;). WOOHOO!
Okay – back to work… Or maybe hang out with one of the Men of Allegany County…
*Not really. Did have to stop by and drop snack stuff off for the kids. But the pizza was good ;).