Seeker Sightings =D
Seeker sightings yesterday at Wal-Mart.  Was inordinately excited ;).
[Scroll down to see historical pics of my family]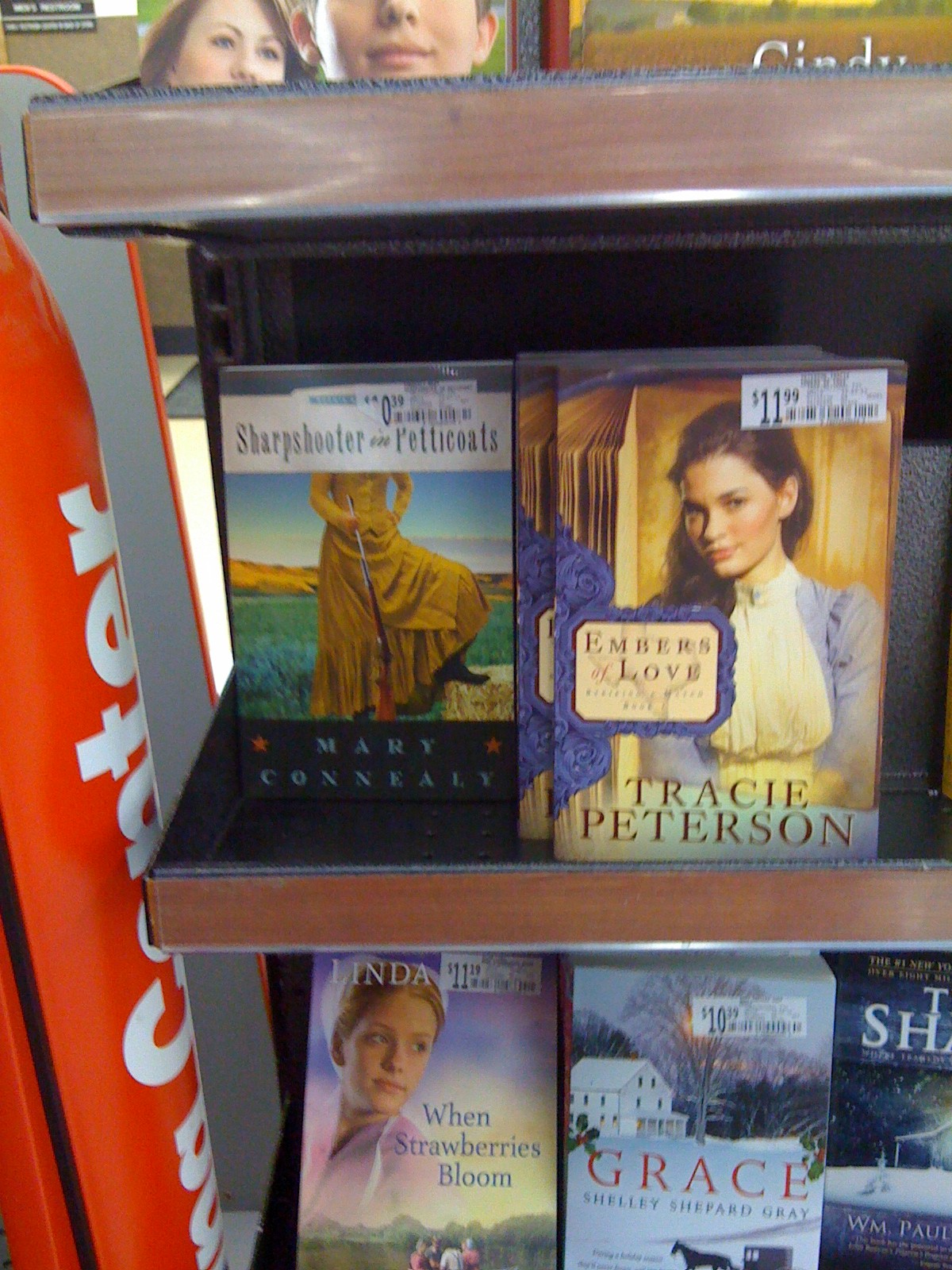 Mary Connealy's Sharpshooter in Petticoats. It's why I went to the store =D.
But while I was there…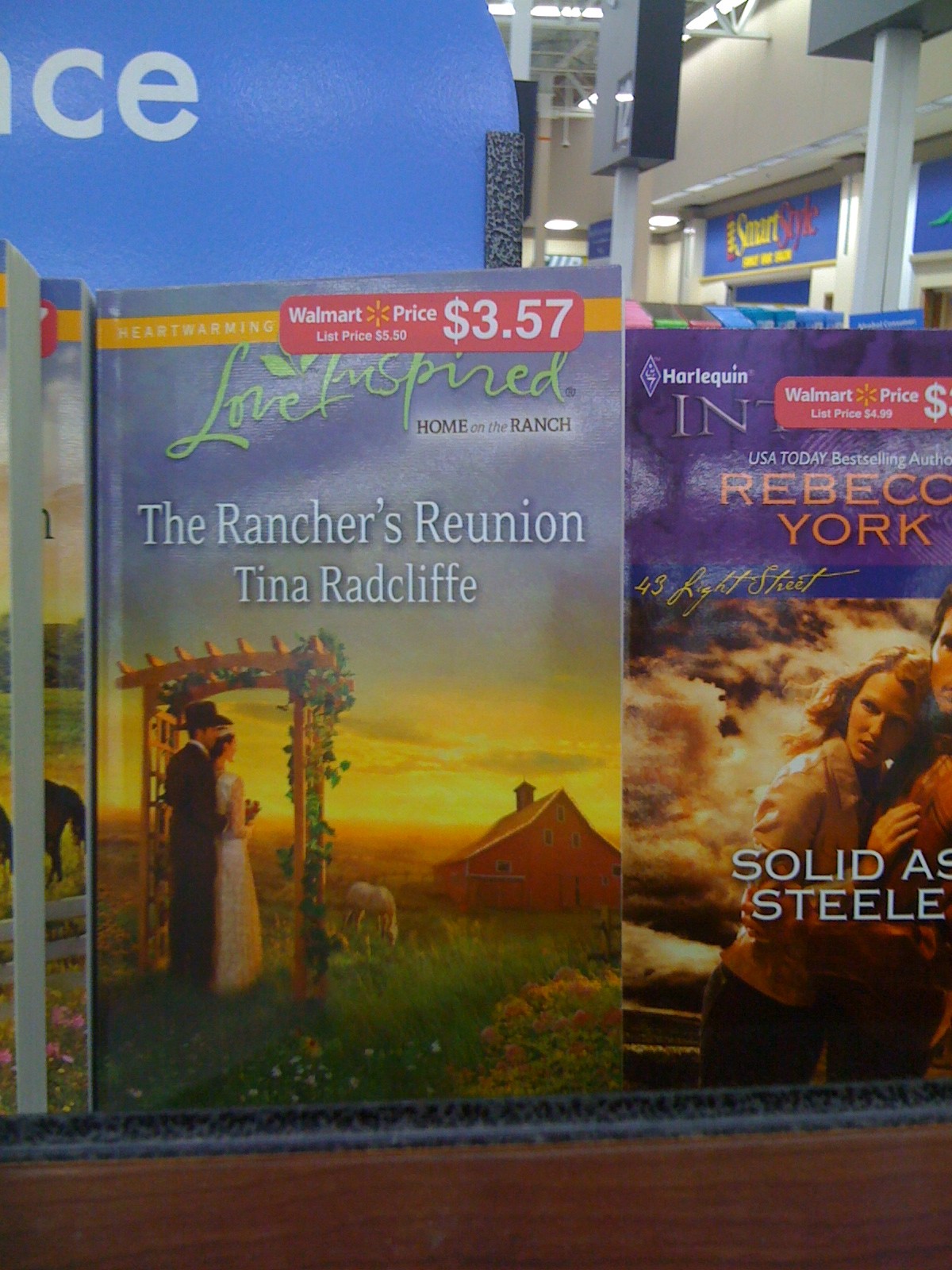 I came across Tina Radcliffe's The Rancher's Reunion so I had to pick it up too ;).
Read Sharpshooter yesterday. Wish the 9 book series [well, 3 series of 3 books each that intertwine by the end] wasn't over :(. Maybe Mary can incorporate some of the characters into later books…
But now I have work to do before Andrea kicks my tush =D.