Quick Pic Post
Was hoping to post several pictures, but here's one for now.  Was at Walmart and saw this: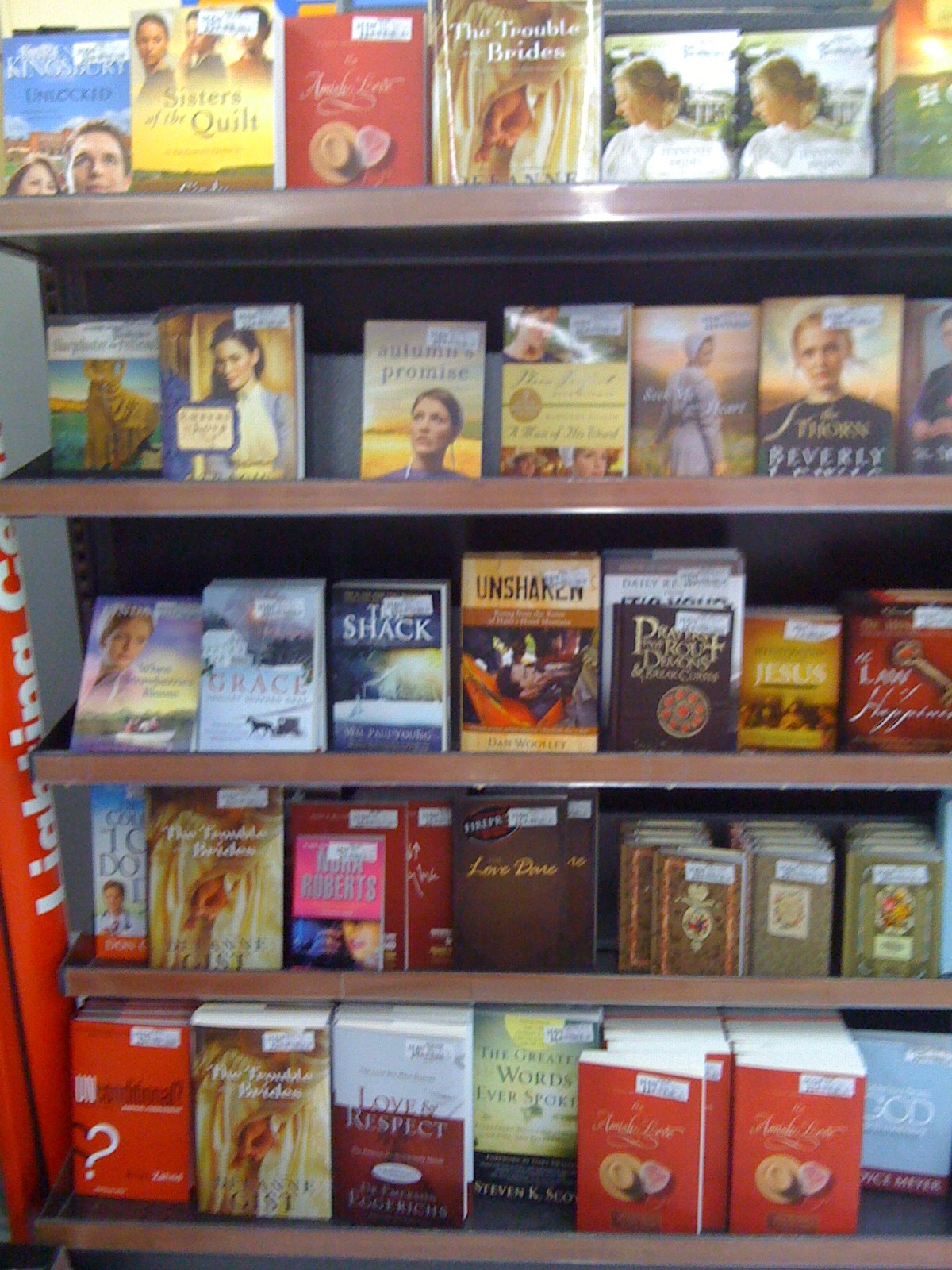 Deeanne Gist's Trouble with Brides in three separate spots.  Thought that was cool :).  You can also see Mary Connealy's Sharpshooter in Petticoats there on the second shelf on the left.  I have a better picture of it and it's one I'll post later for Seekerville stuff – like if I can find the bucket with the pictures of my ancestors [like my GGrandma] that I can't find and needed so I could scan a pic for Seekerville's historical party…  🙁
Will keep looking tonight and if I find it will post them then.