#NaNoWriMo2017, Day 30 or And Begun!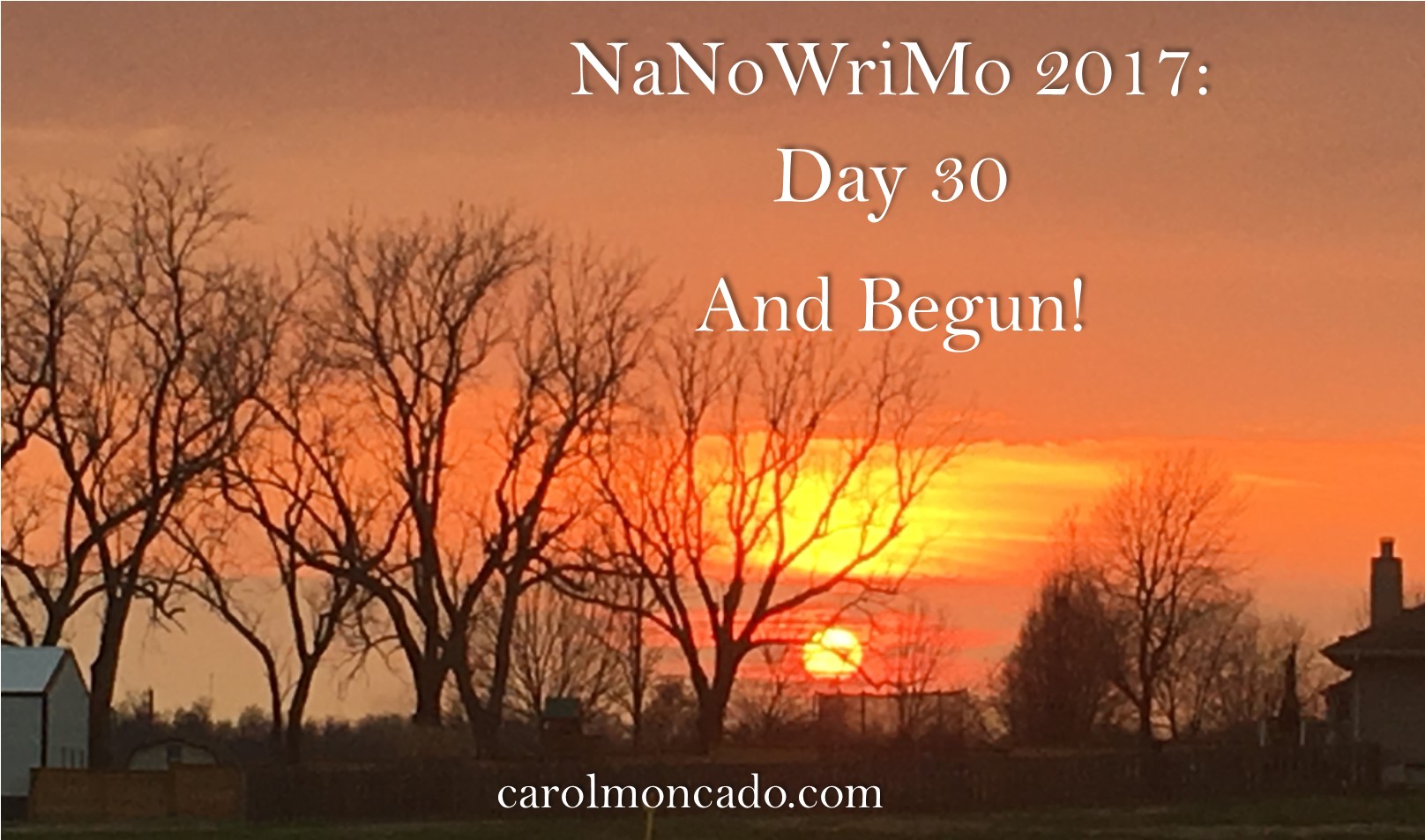 Last night's sunset was absolutely gorgeous – and this picture does NOT do it justice at all. I think I got some on my actual camera that turned out better, but I haven't pulled them yet. It was much more pastel-y than this.
I did get some writing done on Inadvertent Princess last night. I also did some brainstorming with my first reader. Some of it finally all came together (Prince Isaiah is sleazier than we all thought but that shouldn't surprise anyone).
Today, I'm uploading the retitled In Concert with the King to Createspace so I can order a paper copy to send to my cousin. Then back to work on Inadvertent :). I'd hoped to be further into it by now but… Hey – I'll pass 70K words for the month! Nothing to sneeze at!
Yesterday's Stats:
Inadvertent Princess
Yesterday: 1224
Total: 25233
NaNoWriMo 2017
Yesterday: 1224
Total: 69844