#NaNoWriMo2017, Day 28 or Almost Done!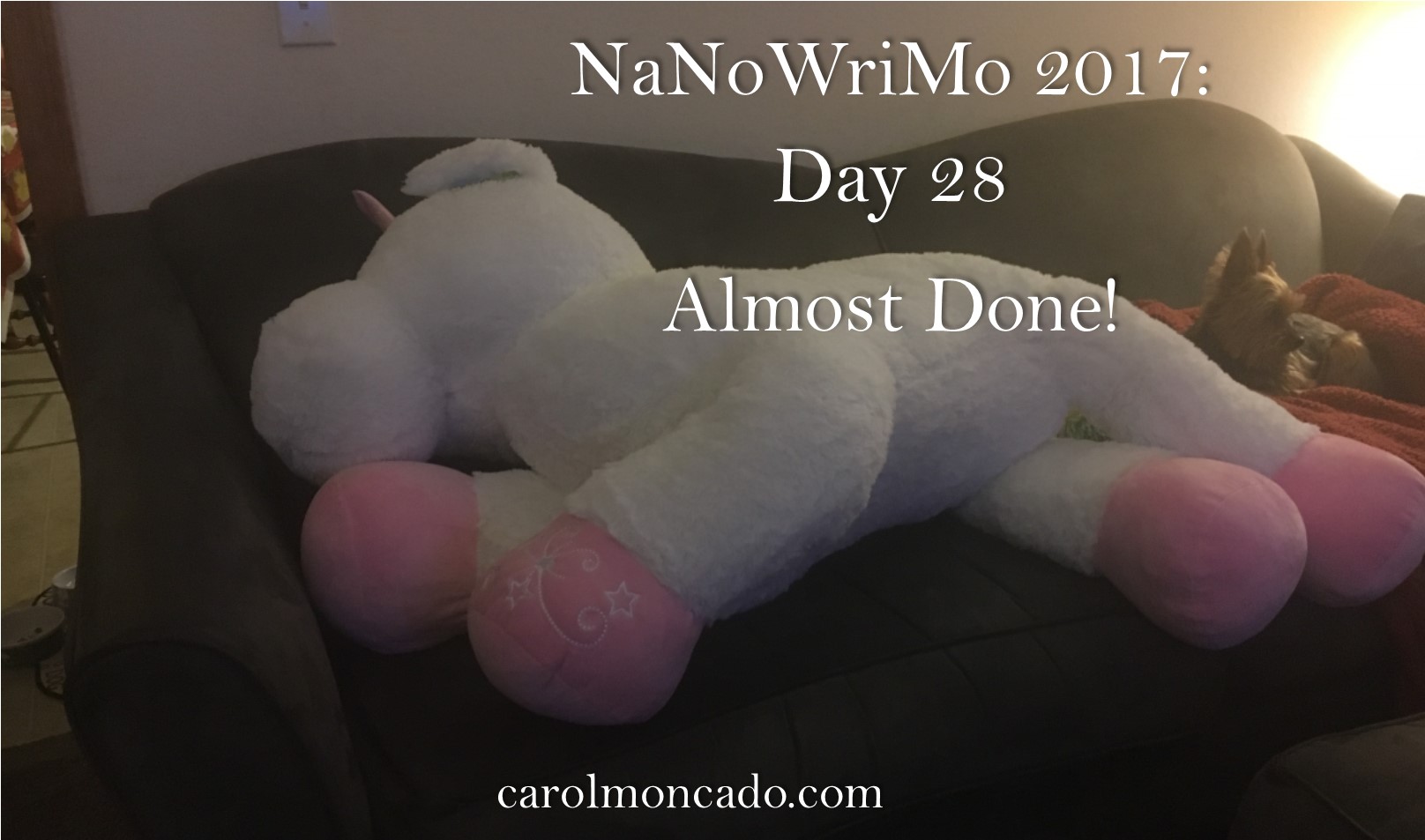 Yes. That's a giant unicorn. And now that it's /sob/ been given to it's intended recipient, I can post a picture. Of course I didn't take a better picture, but… :p I wanted to keep it. The kid that bought it for a friend refused to let me. Sigh.
But on bookish things… SO. CLOSE. TO. DONE! I have just the epilogue to write, then about 3 chapters left in the middle, but I'll do those later on.
I'm going to try to get the epilogue done in the next hour or so then start my readthrough of The Inadvertent Princess so I can start writing on it again tonight. Or so the plan goes.
Did I mention I'm changing the title of In Concert with the King? The perfect title for it came to me the other day. Way more perfect. Because the piano playing didn't play as big a role in the book as I thought it would. And this title really is better. But I'm not quite ready to reveal it yet. In case it changes again :p.
I'm not going to hit my 100K goal for the month, but that's okay. Maybe 70-75K. I'll take it.
So…
Yesterday's Stats:
In Concert With the King
Yesterday: 2712
Total: 75758
NaNoWriMo 2017
Yesterday: 2712
Total: 66471