#NaNoWriMo2017, Day 20 or Poker Playing Puppy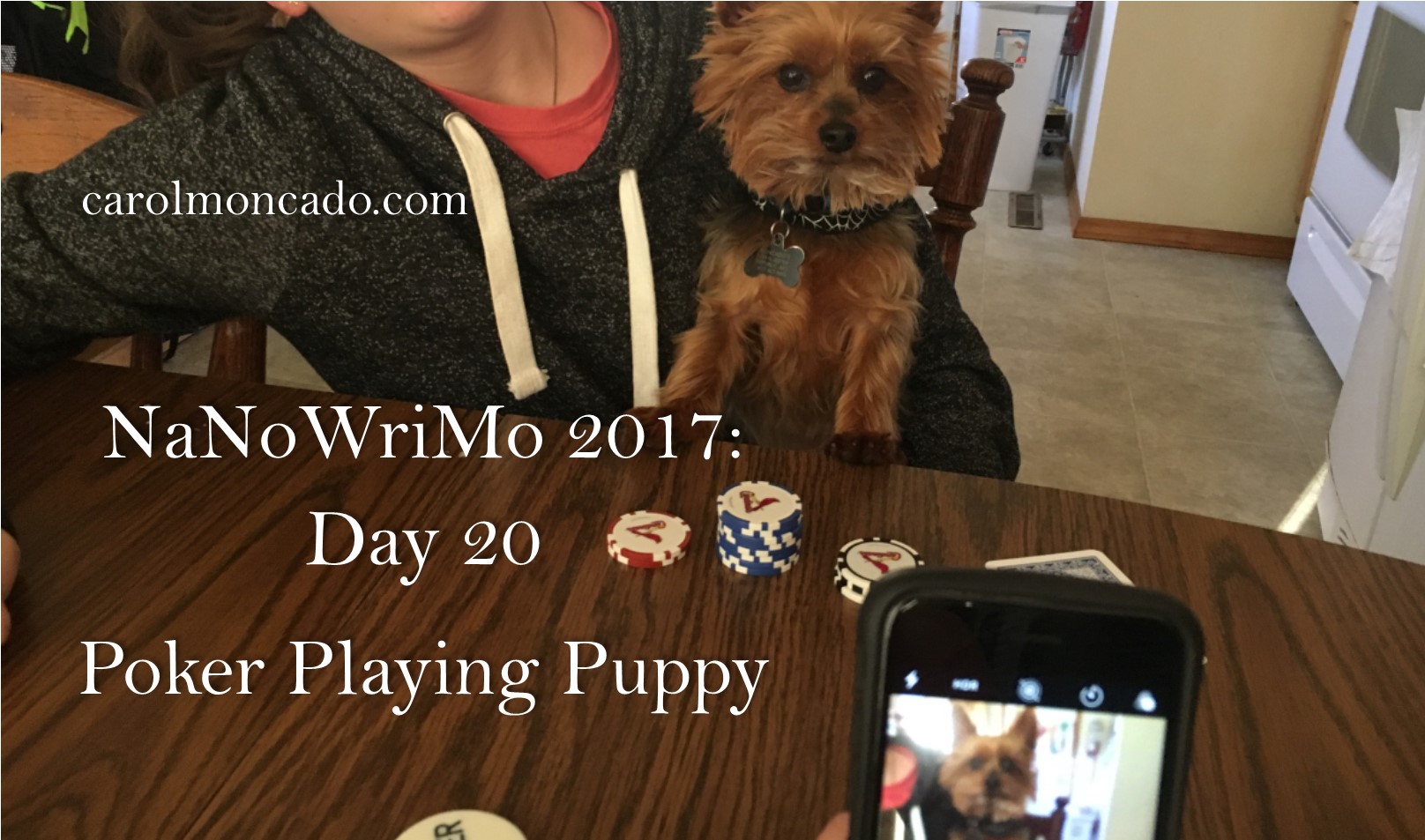 I forgot to mention a Netflix movie I watched Saturday. It's called A Christmas Prince, and I'm sure you can tell why it instantly appealed to me (and why friend Jennifer Major suggested it to me). Besides being a royalty movie, the younger sister has spina bifida – just like my cousin and the character based on him, though the sister's isn't as bad and she's able to walk at least sometimes with the arm brace-crutches things.
It's very Hallmark movie-esque despite being on Netflix, so if you have a subscription (or can borrow one or visit a friend who has one), I highly recommend it!
Last night, the fam got together and watched Spiderman: Homecoming and enjoyed it. Tonight, we're planning to watch Cars 3 (because hello rent one get one at Redbox).
I did get some writing done. Stats below. Also, big announcement tomorrow or Wednesday via the newsletter – be sure to sign up if you're not already!
No screen shots again today :p. But stats…
Yesterday's Stats:
In Concert With the King
Yesterday: 1347
Total: 64887
NaNoWriMo 2017
Yesterday: 1347
Total: 55600