#NaNoWriMo2017, Day 11 or More Birthday Fun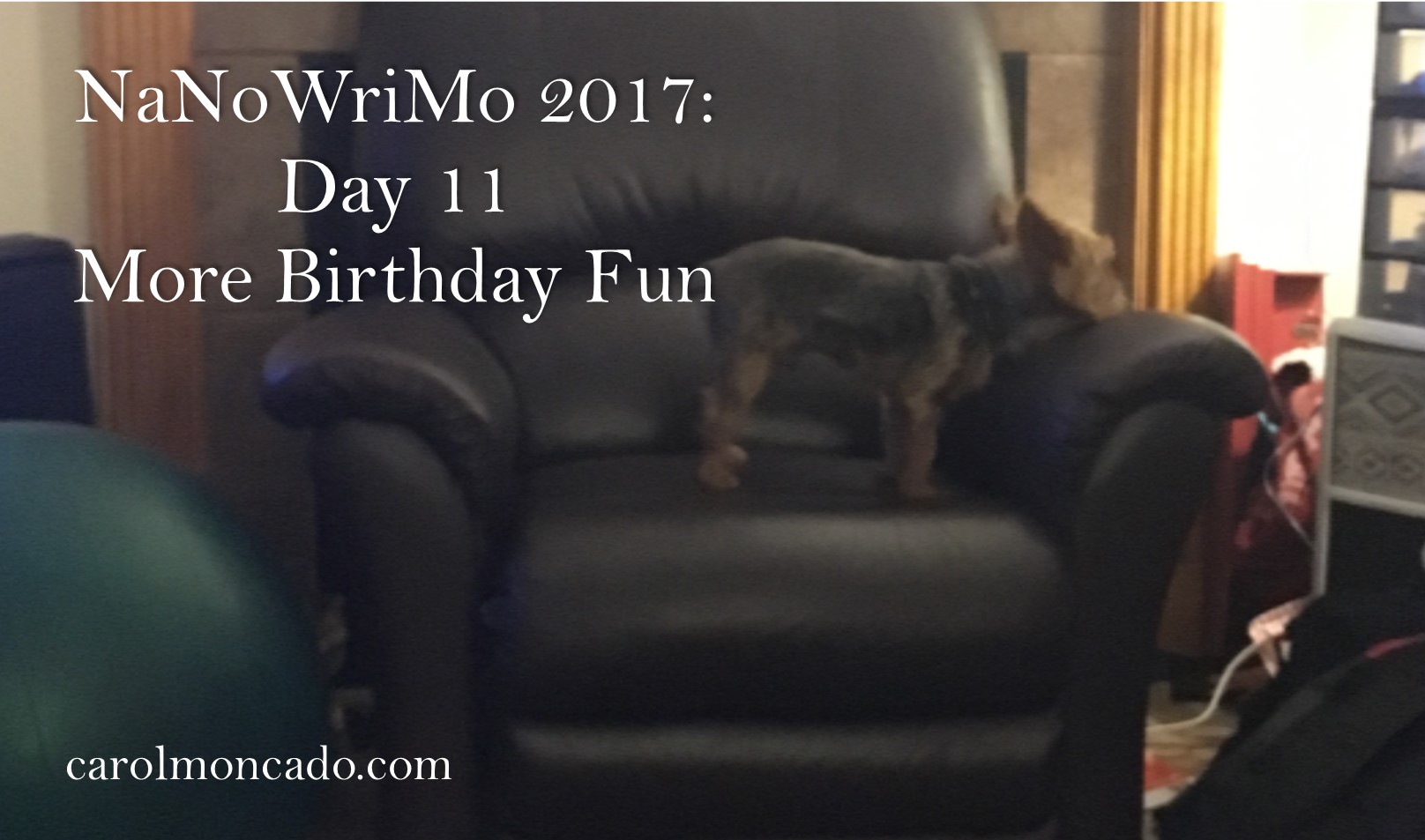 Yes. That's my dog licking a chair. Sometimes we just don't ask ;).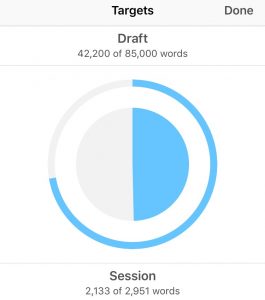 One of our very good friends has a birthday two days after me, so last night we went out to his house and sat around and chatted with about seven couples total. We told all kinds of fun Steve stories and ate edible cookie dough (isn't it all edible?!) then played a game.
It was a ton of fun – especially after getting to spend the day with my husband when he took the day off.
I did manage to get a few words written. Not as much as I was hoping for, but such is life. Today is busy too but I should get some in later… Some of my word count stats are off in my Scrivener screenshot and I'm not sure why… but here they are anyway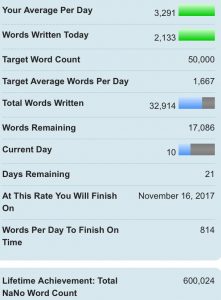 Yesterday's Stats:
In Concert With the King
Yesterday: 2133
Total: 42201
NaNoWriMo 2017
Yesterday: 2133
Total: 32914
Anticipated Completion Date (50K words): November 16 (up another day)