#NaNoWriMo2017, Day 10 or One Third Done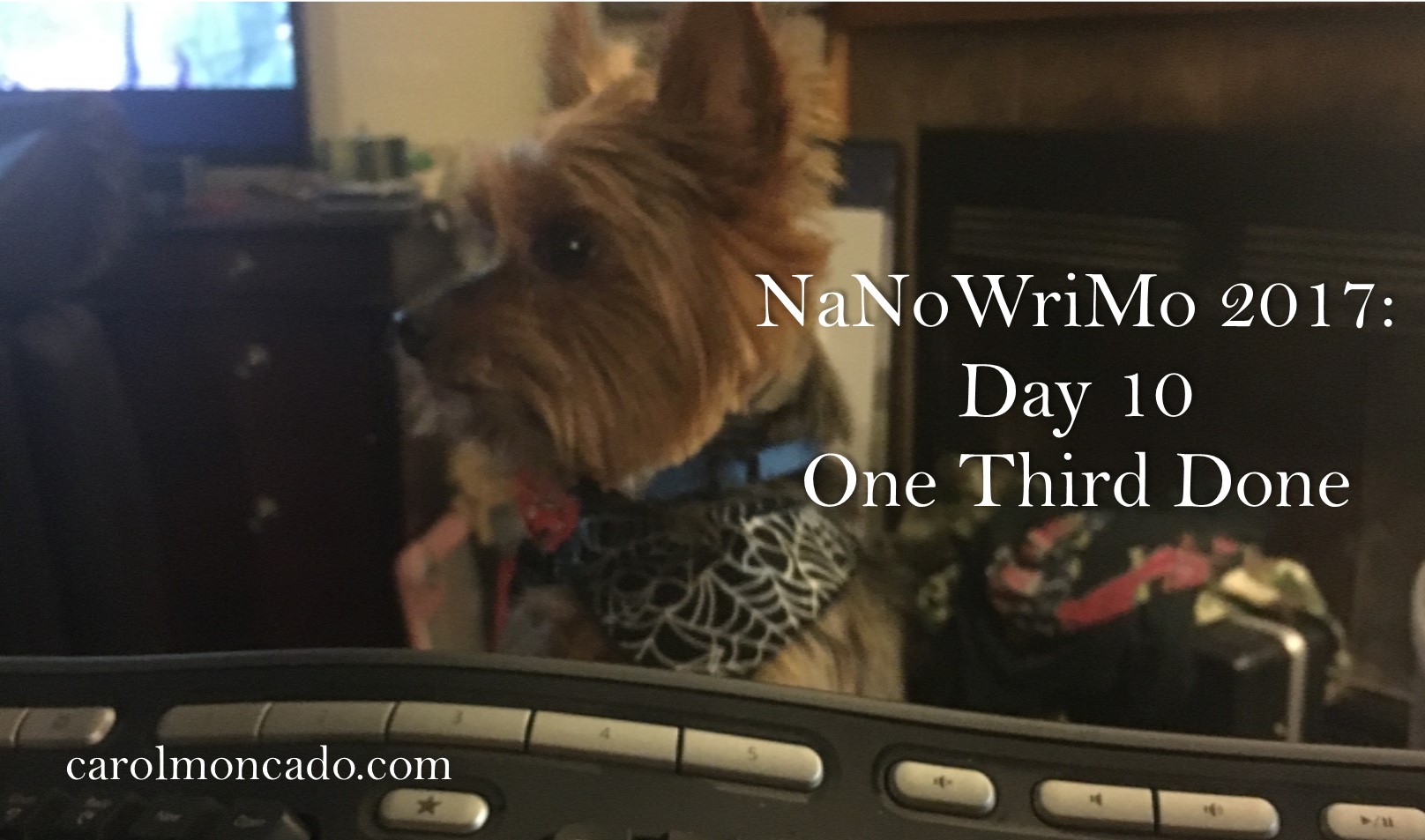 So NaNo is 1/3 over. I'm 3/5 to the official NaNo goal. Hit 30K yesterday.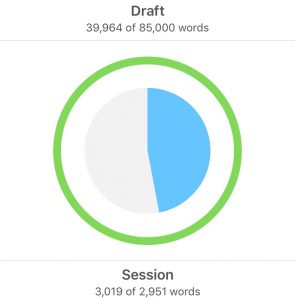 But I feel like blech right now. Hubs had the day off so we had lunch then went to the mall and did a little shopping. Tonight we have a friend's birthday get-together. Hoping to get some words in, but we'll see…
I even /whisper/ plotted a little bit yesterday… Don't tell anyone.
I may even do a little more but unlikely…
What about y'all? Having a good day?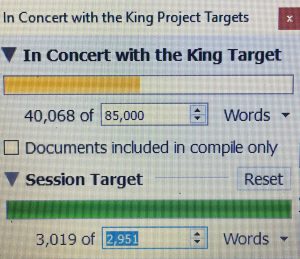 That stats on the app on my phone (which is easier to screenshot) and the stats on my computer (which I actually use) don't agree :p. It's irritating, because it was well after 2 this morning and I wanted to hit 40K so badly that I kept writing, but on my phone it says I didn't hit it. Argh!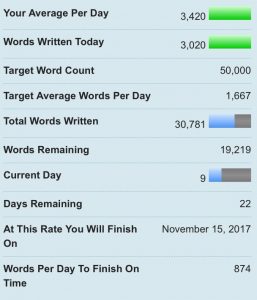 Yesterday's Stats:
In Concert With the King
Yesterday: 3019
Total: 40068
NaNoWriMo 2017
Yesterday: 3019
Total: 30781
Anticipated Completion Date (50K words): November 15 (same as yesterday)