NaNoWriMo 2014: Day 3 or #GIVEAWAY!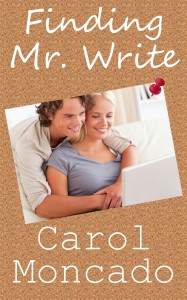 For NaNoWriMo 2014 [when I have a chance to], I'm working on a book that should come out late next spring. But I'm also working on finalizing the books that are releasing THIS YEAR!!! The first one, Finding Mr. Write, comes out MONDAY!!! The Monday after that [11/17], book 2, Good Enough for a Princess, releases!!! Ah! I love Charlie and Addie!!
(You can preorder either book for Kindle by clicking on the cover ;))
Anywho… Giveaway?! Really?! Yep. See, here's the deal. Addie is really Crown Princess Adeline of Montevaro. There are three sister countries in the Royal Commonwealth of… yeah. That's where I get stuck. I used Rivanzaro in the "back matter" of Finding – at least for the moment [because it had to be turned in last week and it was an ACK! moment] :0). So… suggestions for a name for these three countries? Like when you say "Nordic countries" or "Scandanavian countries" or "the Balkans" someone knows where you mean.
So… suggestions? The person with the winning suggestion [my discretion!] will get their choice of a Kindle or paper copy* of Good Enough for a Princess, the first of 6 books coming out in the next 6-8 months [including this year's NaNo project]. One other random winner will be drawn from all of those making suggestions.
So… the countries…
1. Montevaro – comprised of the Piedmont, Aosta Valley, and Liguria Administrative Regions of Italy
2. Mevendia – comprised of Valais Canton of Switzerland and portions of the Vaud and Geneve Cantons
3. Ravenzario – comprised of the islands of Corsica (France) and Sardinia (Italy)
That should give you an idea of where they are and the cultural influences [though they also have cultures all their own!]…
Suggestions will be taken through Thursday, November 6 at 10pm eastern time :).
Blurb: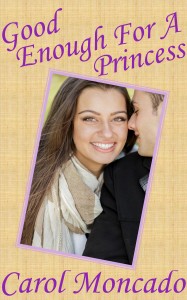 Crown Princess Adeline of Montevaro has her life planned out for her: get her Master's in international relations, marry nobility, produce an heir, inherit the throne. There's no room for romance with the single father she meets when their cars collide on an icy winter night. Parliament – and her father – would never approve.
Charlie Brewer grew up without roots. The son of an archaeologist father and anthropologist mother, he either traveled along or lived with his aunt and uncle in the States. He's determined to give his daughter the stability he never had. He also wants to give her a mom, but the beautiful European he's falling for refuses to move to Serenity Landing, Missouri permanently.
He won't move. She can't stay. What will happen when they try to forget each other by dating someone "acceptable"? They find themselves drawn together by one of the girls in the after school program Addie supports – a girl who happens to be Charlie's daughter. How will Charlie, and his daughter, feel when they find out the woman they've both fallen for is a… princess?
A trip halfway around the world shows Charlie and Addie how much they long to be together – and how impossible it is. Is there any way he can prove he is Good Enough for a Princess?
*Paper copy in US only