Cut -n- Paste – Old School
So I was at school today giving finals. Had printed off the first 25 pages of Finding Mr. Write and the edits suggested by a new critter. And this is what it looked like: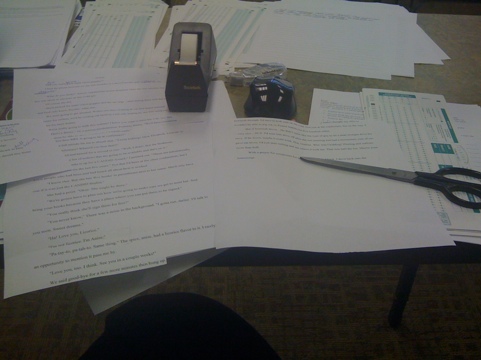 Cuttin' and pastin' old school :D!!
And by the time I was done with those two pages they looked like this: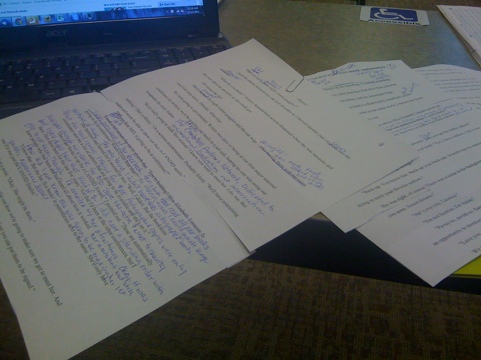 Cutting and pasting the file is going to be… Fun. I have to keep telling myself that ;).
But hey! Posting this from the WordPress iPhone app! Will see how it works ;).