2016, Day 305 or #NaNoWriMo2016, Day 1 – Getting Started
Because my goal this month (and every NaNo) is to do a quick blog post every day, I'm doing one super quick before I officially start on NaNo.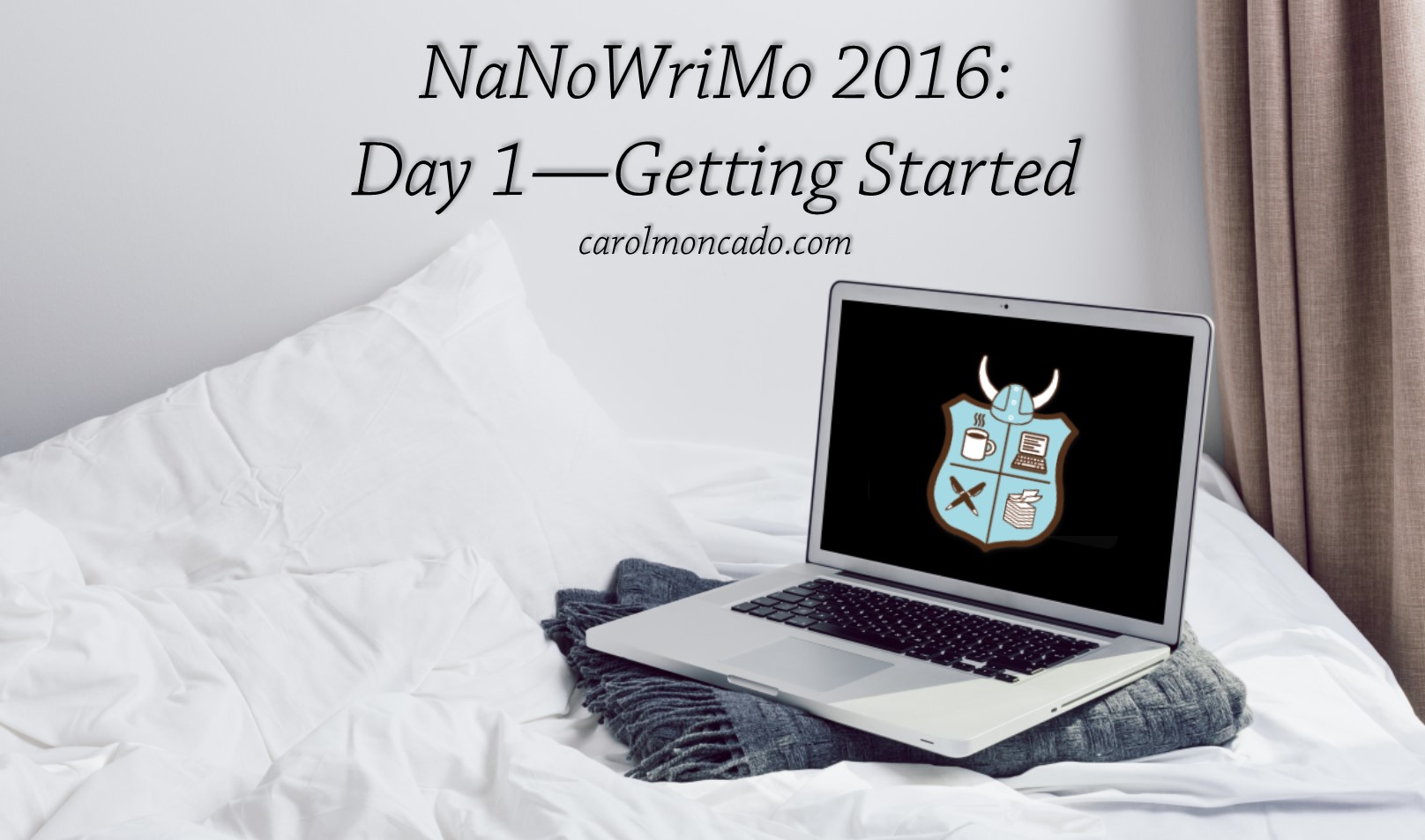 I was up until the wee hours last night finishing the Still-Untitled Christmas novella. Then took Kid #1 to school this morning. Went back to bed for a couple hours followed by an eye appointment with a semi-specialist. It's the same doc kid #3 has spent a year in vision therapy with. Her reading speed and comprehension are Off. The. Charts. compared to last year.
My eye surgeon recommended I go see him because I have a bit of Gaze Nystagmus. This is unrelated to the PRK surgery I had in April, but it is why I've had the double vision issues. The inflammation from the surgery absolutely took significantly longer than most to heal, but it is healed. The Gaze Nystagmus means my eyes wobble just a teeny tiny bit. Enough to make everything just a smidge blurry – and help cause headaches.
For reference (kind of anyway), when cops suspect someone of being intoxicated they do the "follow my finger with your eyes only" thing. I would fail that because of this. They look for that telltale wobble.
Mine, however, isn't the result of alcohol, but most likely because of the medication I take to (wait for it!) prevent headaches :p. Talk about counter productive. I have an appointment with my regular nurse practitioner next week to discuss the possibility of an alternative. If we find one, I'll go see him a month or so later to follow-up because it'll take a while to get out of my system.
But now… stats… then I'm headed to write…
NaNo Daily Word Count: 0
NaNo Total Word Count: 0
NaNo Goal Word Count: 150,000 (yes, I'm insane)
Percent Done: 0
Percent To Go: 100