Book Review: Bound by Guilt by C.J. Darlington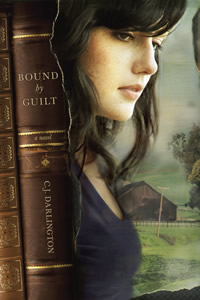 TitleTrakk.com Blog Tours Presents:
Bound by Guilt
by C.J. Darlington
Published by Tyndale House
Shuttled between foster homes, Roxi Gold will do anything to fit in. Soon she's traveling the country stealing rare books from unsuspecting bookstores. Police officer Abby Dawson has seen the worst of society—and not just at work. One fateful night, both their lives are changed forever. One searches for justice, the other finds herself on the run. Will the power of forgiveness set them free?


This is my first official blog tour blog ;). How cool!
My good friend Andrea over at Andrea's Take will be posting her review shortly – head over there to see what she thought.
I liked this book. A lot. A friend had raved to me about it and I don't think I liked it quite as much as she did. For whatever reason, that's making it hard to write this review.
I like Roxi. She's got spunk. She's led a very difficult life, one that would have shattered most of us. She longs to be loved, just like all of us, and it's no wonder that she goes to the lengths that she does to find that love and approval. I think most humans would go to those lengths or beyond, though all of us would like to think we'd be above doing anything illegal to gain the approval of an important adult or parental figure in our lives. Can any of us truly say what we would or wouldn't do? Same for Diego. He was raised by his mother [a cousin of Roxi's mom], but her approval was fleeting at best.

Abby is a cop. Things aren't going so well for her. Then her world falls completely apart. A mom who never sees her daughter. A cop who is suspended. A daughter and sister who rarely sees her family. Abby is in a difficult spot. I see her growth as a character throughout the book. Ms. Darlington didn't give us the reconciliation with her daughter, which I'd hoped to see, but there is some hope for it. She will stop at almost nothing to find the answers she needs.
I liked Christy. I ached for her, for her loss. I have hope for her future.
Ms. Darlington has some wonderful secondary characters. Gordon the truck driver. Stan from the coffee shop. Jan, and Keith, the ranch owners [who probably shouldn't be relegated to 'secondary' status]. Even Selah. All following God's guidance to be where they needed to be, when they needed to be. Being His hands and feet in Roxi's life.
This is a good book. I would buy it [though this copy was provided for free by the publisher – the opinion is my own]. I will likely reread it. I would buy her previous book [which wasn't necessary for reading this one]. I will read the next one.
Overall, I give Bound by Guilt 8.5 out of 10 stars.

Great job! You kept me turning the pages.
—Francine Rivers, Internationally best selling author
C.J. is a wonderful, talented writer . . . extraordinary . . .
—Bodie Thoene, best-selling author of the A.D. Chronicles

This one engages your senses and reaches your heart.
—Jerry B. Jenkins, NY Times best-selling author & owner of The Christian Writers Guild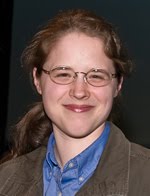 About the Author:
C. J. Darlington won the 2008 Jerry B. Jenkins Christian Writers Guild Operation First Novel contest with her first novel, Thicker Than Blood. She has been in the antiquarian bookselling business for over twelve years, scouting for stores similar to the ones described in her novels before cofounding her own online bookstore. In 2006 C. J. started the Christian entertainment Web site www.TitleTrakk.com with her sister, Tracy, and has been actively promoting Christian fiction through book reviews and author interviews. A homeschool graduate, she makes her home in Pennsylvania with her family and their menagerie of dogs and cats. Visit her website www.cjdarlington.com
QUICK LINKS: