A Kaerasti for Clari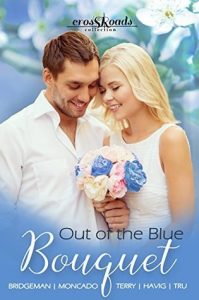 Available on Amazon
(This page will be updated when it is available as a single… but until then – 5 stories for .99!!!)
Five of today's Best-selling Christian Authors weave five unique yet connected stories together in this collection where misdirected floral deliveries lead to lives changed.
A Kærasti for Clari
Joel Christiansen delivered flowers to the palace and found his life turned upside down.
Clari Sørenson's job as social media manager for Eyjania's Queen Mother keeps her busy. An unexpected treasure hunt with a cute guy might be the vacation she needs.
Between clues and a snow storm, they're drawn to each other. Her grandparents, and even the Queen Mother, have been after her to find a boyfriend, but is Joel the Kærasti for Clari?