Review: Save the Date by Jenny B. Jones or How a Sermon and a Rom-Com Came Together to Teach Me Truths
Current Facebook Status: 95 yesterday. 75 today! Gotta ♥ MO weather! But feels great today!
Currently playing in the background: As I type? St. Louis Cardinals v. Cincinatti Reds – though if I'm honest, I meant to jot a couple notes down during service [I often do this as if I don't the thought I don't want to forget takes over my mind until I barely pay attention to pastor – but if I jot down the note [like: What if Book 3 is about the teen working with Casey in t he nursery? – that later turned into the plotline for Baby Burbs] then I don't dwell on it].
Today, though, jotting down a couple notes turned into a full-fledged blog post. But relevant and related to what Pastor Gary was talking about [and I have three pages of notes from the sermon that prove that I really was listening!]
So…
First, I have to apologize to Jenny B. Jones and Thomas Nelson. I was sent an influencer copy of Save the Date when it first came out.  I was supposed to post this MONTHS ago after I first read it. I even emailed Jenny to tell her I'd enjoyed it and just a bit of the stuff below.
But then I lost the book.
For months.
Friday, though, I was cleaning my room [because my BFF is coming over to dress me for ACFW].
And guess what I found?!?!
I reread Save the Date this weekend. And once again, what Lucy needed to hear was just what I needed to hear. Again.
I don't think talking about some of the spiritual stuff counts as spoilers especially if I'm not specific with regards to Lucy and Alex, but instead point out the overall truths Jenny brings out.
Lucy and Alex are everyman in many ways, struggling with things like forgiveness. Mercy. Grace. Believing the lies of the enemy. Feelings of inadequacy. Worthlessness. Self-doubt.
Yeah. None of those apply to me.
And if you buy that, I've got a bridge you might be interested in.
So… quick tangent. But I promise to get back on point.
For months, ever since I first read her books, I've said I want to be Mary Connealy when I grow up [it's why Pepper Basham loves me ;)]. Of course, if I can't be Mary, I'll "settle" for Janice Thompson [not that it's "settling", mind you, I just found Mary first].  Toss in a big dollop of Julie Lessman [the other reason Pepper loves me ;)], some Ruth Logan Herne, a big dash of Deeanne Gistand I'll be a happy girl. Oh. And some Jenny B. Jones, too, of course.
If I could be that combo when I grow up, that would be amazing!
Aaaaaaaand… it would look something like this:
I was talking to friend and ACFW Roomie Casey Herringshaw the other day and told her about the author I dreamt of being [that combo up there]. And you know what she said? "You mean be you?"
But wowzers! To say I write like some combination of those amazing women?
Who do I think I am?
What makes me think that I, of all people, belong anywhere near that list?
My amazing critique partner, Debbie Archer, told me to put Jenny's Just Between You and Me on my comp list for Suburban Straightjacket. Really?
And toss Janice Thompson and Kaye Dacus' contemps in there too? [Yeah, Kaye should be on that list up there, too, by the way.]
As comparables? Really? *I* compare to *them*?
So back to my point. Jenny points out in Save the Date, that Lucy and Alex shouldn't believe the lies about them.
And I shouldn't believe the lies about me.
Today, Pastor Gary said three things that resonated with me [more than that, but three that are relevant]. Funny how God works like that, isn't it?
"Decisions have descendants." [Think on that one. It'll come to you.]
"What God says about you isn't a prophecy. It's a destiny."
And prophecies come out of the mouths of two or three witnesses.
[See? I was paying attention!]
So… What makes me think this writing thing is my destiny? That using those amazing women as comps really is comparable?
Well, just today, a friend returned a copy of Suburban Straightjacket. Said she was up until 2am reading it. Another friend who'd already read it and told me how much she liked it heard us talking and reiterated that her enjoyment. And a 3rd friend was ecstatic to take the copy home with her.
Two or three witnesses?
Add in my CP who loved it. Others who haven't read my work but who have said they love my blog [back when I was blogging regularly :p], love my personality, etc. and can see it taking me to publication.
That's more than two or three.
So I'm making the decision to believe this. That this is my destiny. Not the self-doubt. The insecurities. The feelings of inadequacy.
The descendants of that decision could take years to see.
Suburban Straightjacket and the rest of the Couples of Craigslist series may never get published. Or they may not be my first published works.
But this is something I'm supposed to do. I know this in my heart. It's been confirmed by more than two or three witnesses.
It is my destiny. It's God's destiny for me.
So thank you, Pastor Gary and Jenny, for speaking God's words into my life through your sermon and through a favorite romantic comedy.
Is this the book God told me to write? Yes.
Is it the one God will tell someone to publish? Maybe.
Regardless, I'll write what God tells me to write and pursue excellence. Keep doing it until the descendants of that decision pay off.
In whatever form that takes.
Because I don't need to be any of those other amazing women.
I just need to be me.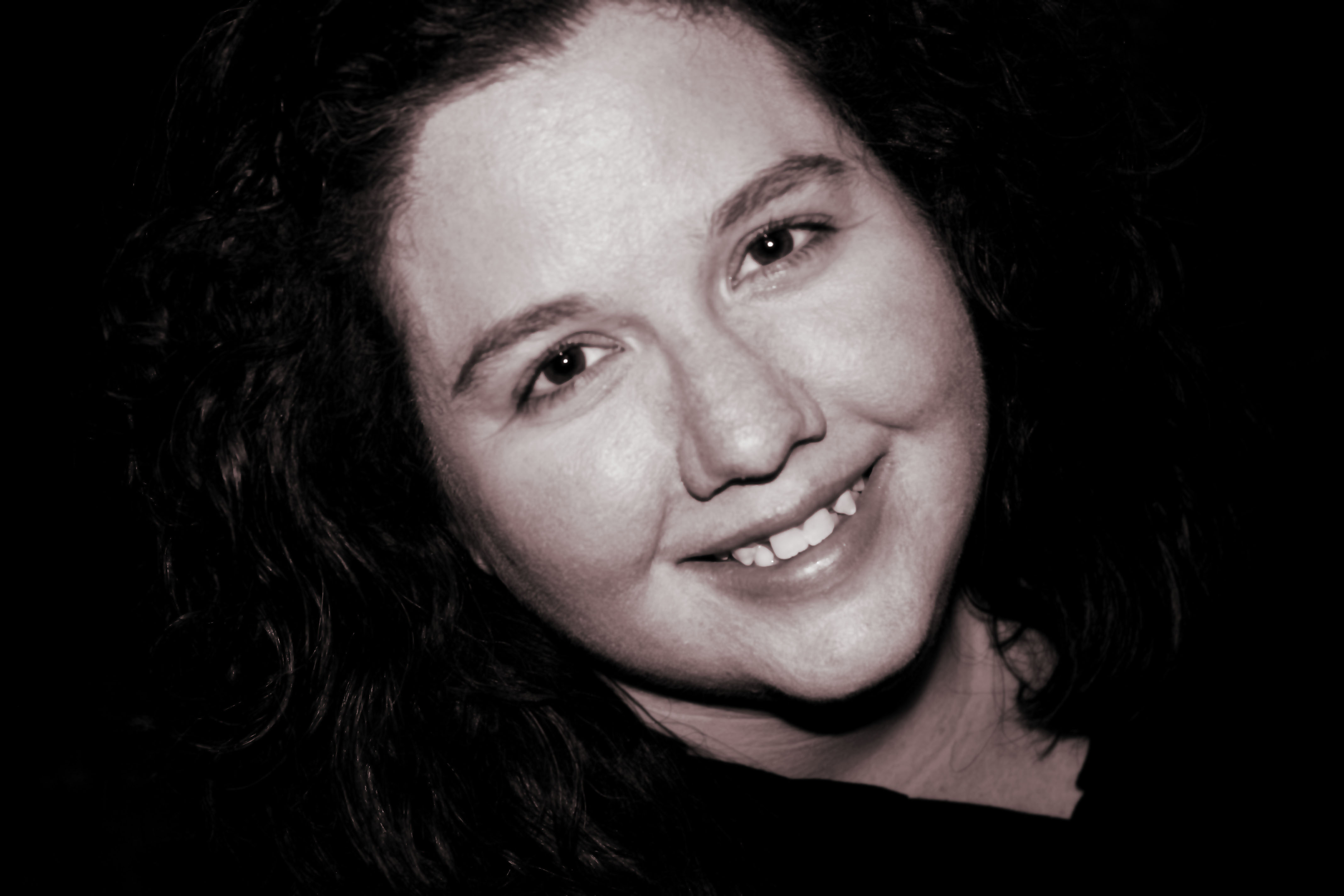 And I look just a bit more like that picture ;).
Oh. Right.
A review of the book.
Here it is :D.
From the back cover:
You are cordially invited to the wedding of the year with the most unlikely bride and groom. Save the date…and say your prayers.
When funding for Lucy's non-profit job is pulled, she is determined to find out why. Enter Alex Sinclair Enterprises–the primary donor to Lucy's non-profit organization.
Both Lucy and Alex have something the other desperately wants.
Alex has it all…except for the votes he needs to win his bid for Congress. Despite their mutual dislike, Alex makes Lucy a proposition: pose as his fiancee in return for the money she desperately needs. Bound to a man who isn't quite what he seems, Lucy finds her heart–and her future–on the line.
Save the Date is a spunky romance that will have readers laughing out loud as this dubious pair try to save their careers, their dreams…and maybe even a date.
I grinned my way through this amazing story by Jenny B. Jones.  Lucy runs a home for girls who are aging out of the foster care system. This is an issue I do know a bit about as my hubby is a therapist at a group home for boys – boys like the girls Lucy cares for. I'm well aware of the need for a home like Saving Grace. [Lucy's home is based on this real one.]
Lucy especially struggles with the lying required with their deal. I understand her dilemma. I loved the cast of supporting characters: former state first lady and new Christian, Clara. Her assistant, Julian. Lucy's quirky bunch of sci-fi-nerd friends. Alex's family. The girls living at Saving Grace, including Marinell, the newest resident and her family.
Overall, I give Save the Date 9 out of 10 stars for the book and an additional star for helping me realize truths about myself.
Thanks to Jenny B. Jones and Thomas Nelson for an influencer copy of the book. The opinions expressed here are my own :).
[And I should point out there are a zillion other amazing authors who I know and love who probably could be on that list – but I stuck with those who write what I want to…]