#NaNoWriMo2017, Day 29 or Finished!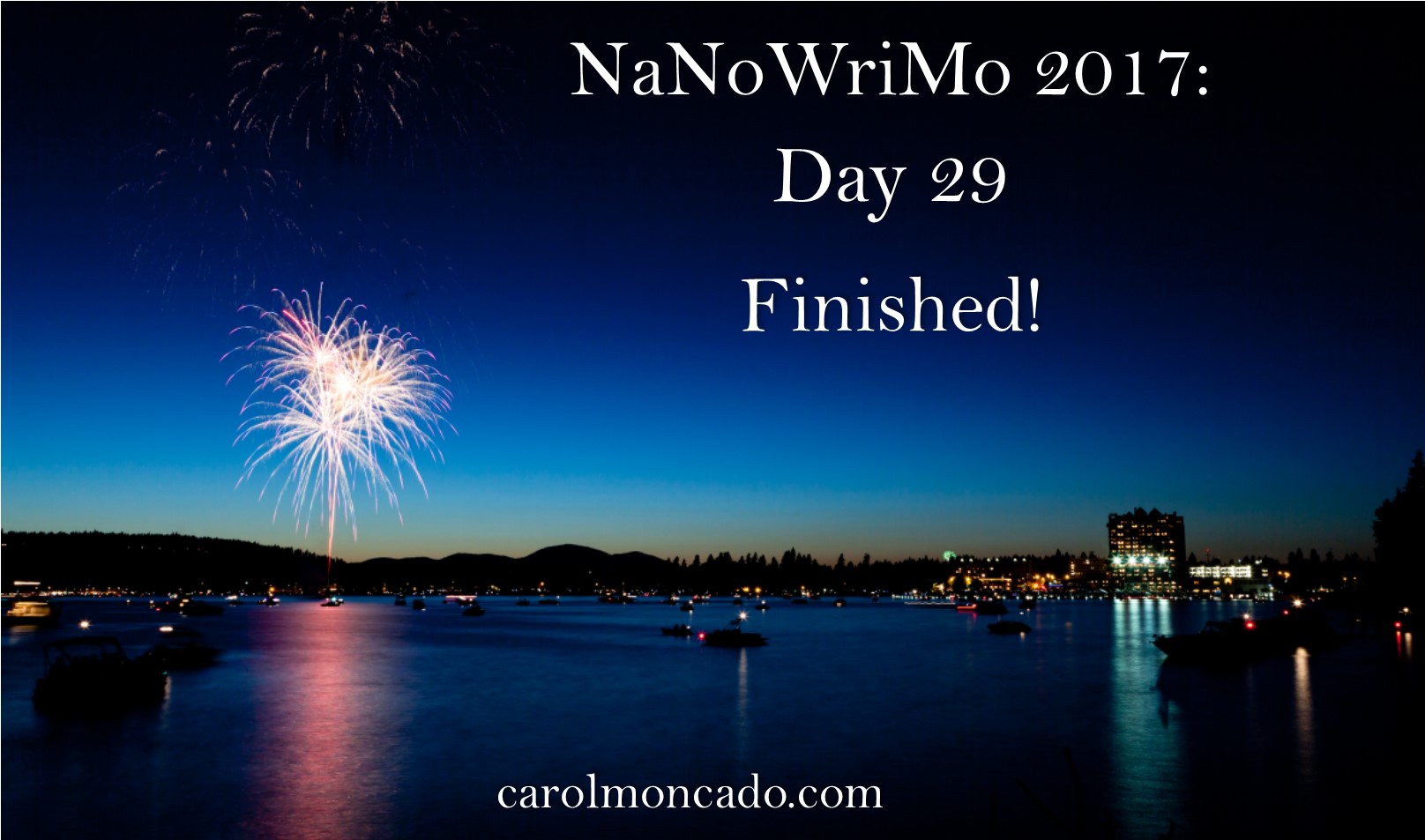 YAY!
I finished the first draft of In Concert with the King (which is getting a new title before it releases :p)!!!!
WOOHOO!!
The draft is wrapped up though it still needs about 3 chapters in the middle (maybe a bit more and will likely include some Prince Harry/Meghan Markel stuff since it's established that Prince William and Catherine, Duchess of Cambridge are friendly with my fictional royals). Part of it will depend on when the wedding is and where that falls in what I've got going on already on the fictional calendar.
The end needs some tweaks too, but it's basically done as far as a first draft goes, so I sent it to my cousin last night.
And with that, I also reread Inadvertent Princess and started working on it last night too! YAY!
I've got a lot going on today, but I should be able to get some words in tonight, so more yay there!
Yesterday's Stats:
In Concert With the King
Yesterday: 1094
Total: 75758
Inadvertent Princess
Yesterday: 1055
Total: 24009
NaNoWriMo 2017
Yesterday: 2149
Total: 68620