#NaNoWriMo2017, Day 27 or Black Friday!
I hope y'all had a great day yesterday! We did! My mother-in-law, stepfather-in-law, and sister came over. We did lunch, hung out for a bit, then hubs, three kids (one came home after a bit), a boyfriend, and my sister went shopping. They weren't out long last night. I went to Walmart today. Hubs and Kid #4 went a couple places today too.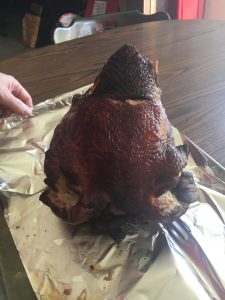 I Do. Not. miss working at the mall today.
Not even a little bit.
Hubs smoked our first turkey yesterday. It was de. lish. ous. All the yum.
I didn't feel great last night so ended up writing not much at all. Here's hoping for a better today – at least until date night ;).
Yesterday's Stats:
In Concert With the King
Yesterday: 118
Total: 67932
NaNoWriMo 2017
Yesterday: 118
Total: 58645