#NaNoWriMo2017, Day 22 or Cookie Makin' Day!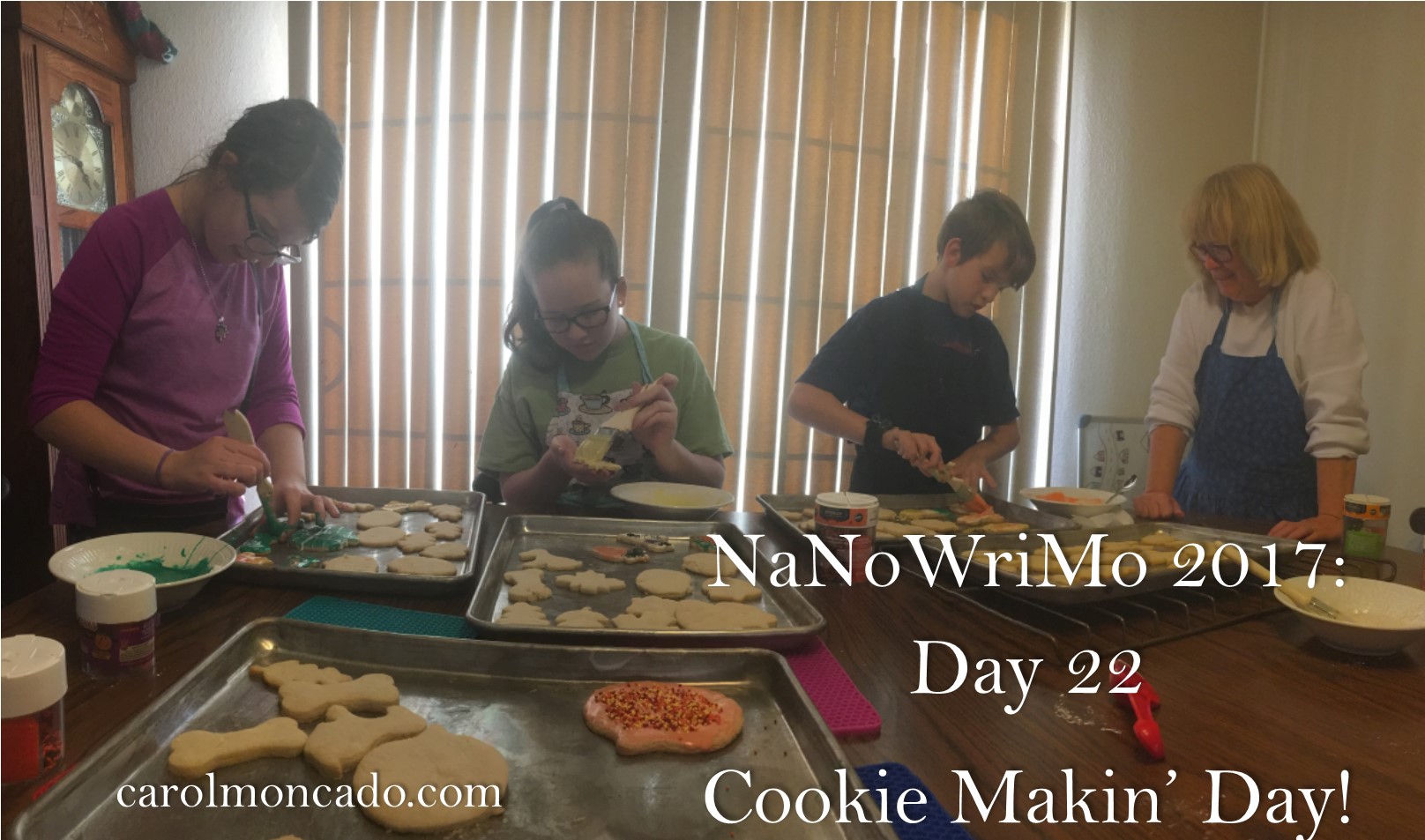 Kid #1 was at work, but the other three all helped making sugar cookies with Grandma. It's a tradition going back at least 20 years to when my nieces and nephew were little.
So now we have dessert for tomorrow.
I was running around all morning and didn't get home until time to get started so blog comes now.
Hubs is working on the turkey. We're smoking it this year. Should be interesting – and hopefully yummy!
My computer got rebooted last night and took like 3+ hours to install an update so I got very little written outside of the newsletter that just went out. You can still sign up here and you'll get a link to it!
I DID find a work around for something that's been bugging me since the last major update. When I right click on the icons in my tray at the bottom of the screen, it used to show recent files and let me pin the ones I use often. The pinned ones are still there but no recent ones so I couldn't add any new pins (like my Publisher file for the NaNo blog cover pics like the one of the cookie making). Apparently you can drag the file to the icon and it'll pin it. This also works for Scrivener (which is what I write in) which has NEVER shown recent files! YAY!
Sometimes it's the little things ;).
Yesterday's Stats:
In Concert With the King
Yesterday: 127
Total: 67150
NaNoWriMo 2017
Yesterday: 127
Total: 57863