#NaNoWriMo2017, Day 14 or 50K!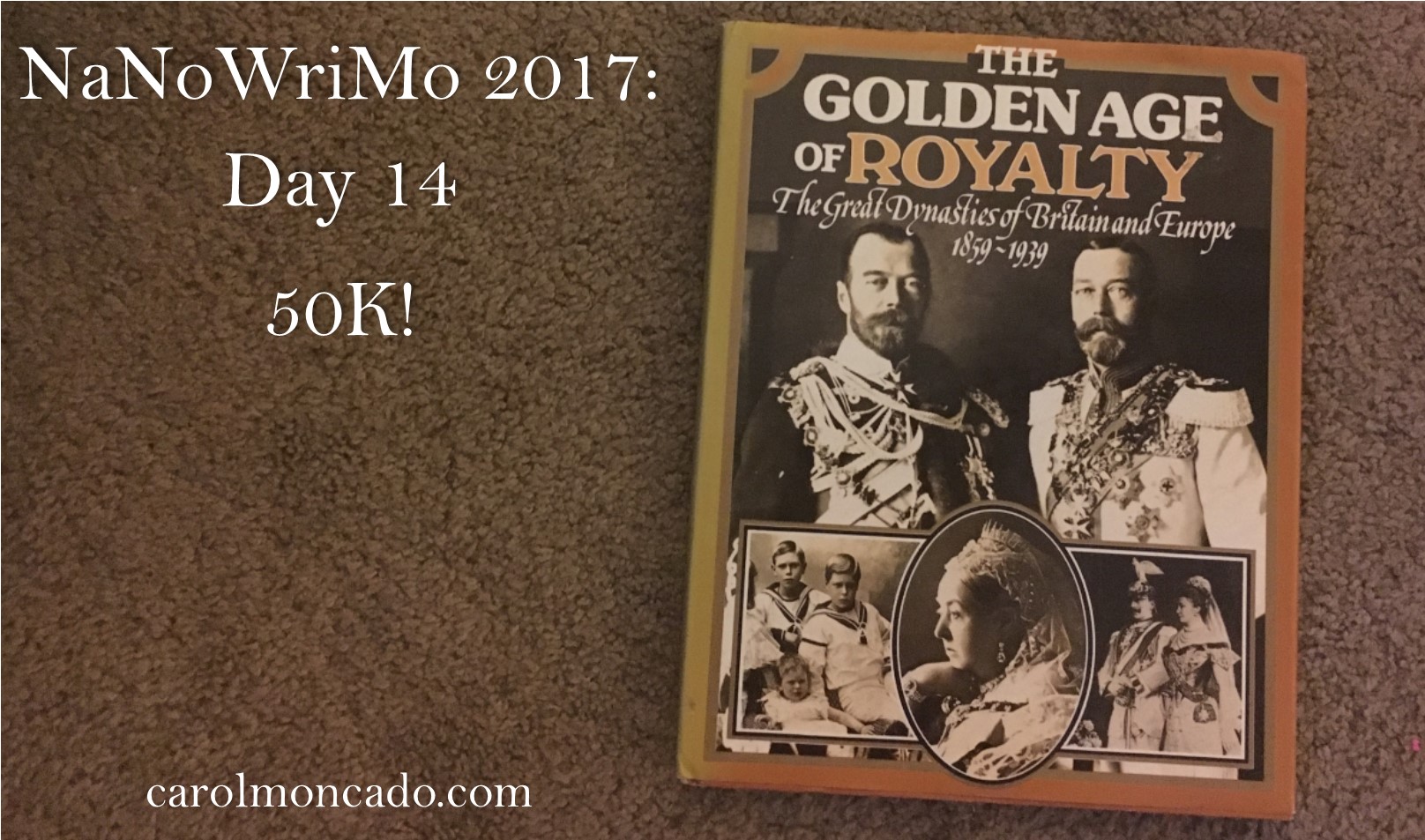 50K for the book that is. Not for NaNo. Yet. Tomorrow or Thursday most likely, though today is remotely possible (but not probable because I have other stuff to do).
I got the above book today. Research you know! But my other packages won't be here tomorrow instead of today :(. Guess I looked at the date wrong. Sigh.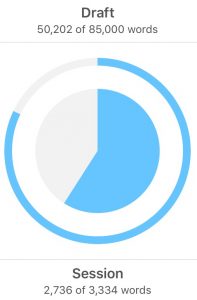 Today, I'll post a discussion question for A Kaerasti for Clari in my readers' group. I'm also going to read Reclaiming Hearts (or at least skim it). I think I said I was going to do that yesterday, but didn't. I did clean my desk and find a bunch of calendars for other books.
We had a band booster board meeting and general meeting last night. It was a small group which was kind of nice, though I missed those who weren't there.
Benjamin and I were also surprised by Katrin last night. We expected her to react one way to something he did, but instead she got mad. Silly girl.
What? You think I have control over the characters?! Pardon me while I literally rotfl ;). Sometimes it amazes me how little control I have. I can TRY to write something the way I THINK it should go, but if the characters have a mind of their own, it just doesn't work. Then I have to rewrite it. So I usually just let them do their thing and it almost always works better that way ;).
Okay – time to get to calendaring RH and what I have of ICWTK so far.
I keep forgetting to point out the stat at the bottom of the NaNo stats. Over 600K words written during NaNo over the years! WOW!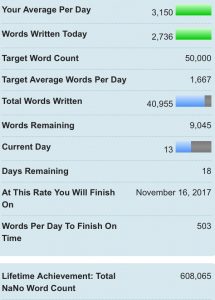 Yesterday's Stats:
In Concert With the King
Yesterday: 2736
Total: 50242
NaNoWriMo 2017
Yesterday: 2736
Total: 40955
Anticipated Completion Date (50K words): November 16