NaNoWriMo 2018, Day 1 or It's a Start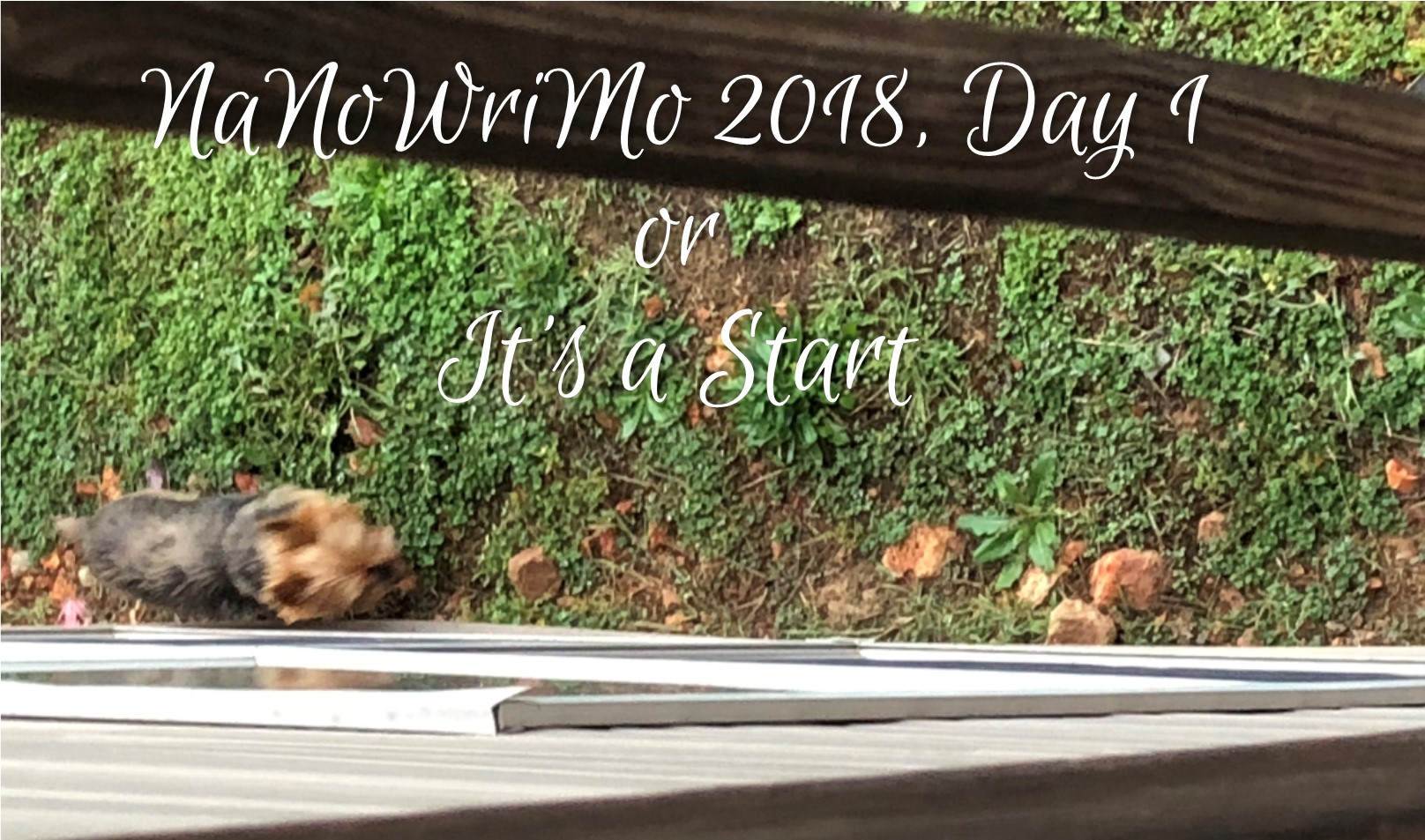 That's Jett. We've had him 2 years and 2 days :). He was mad at me this morning for making him go outside to do his business ;). It was cold and more than drizzly but less than rainy. He hates cold and rain.
Ah well.
I'm a NaNo Purist. That means I think real NaNo is starting a new project on November 1 (often at midnight) and writing 50K words on it.
This year?
Yeah.
Notsomuch.
I'm in the middle of The Spare and the Heir (releasing December 21) and it HAS to get finished.
Because.
Well.
It's releasing December 21…
And later this month – 16 days – I'm headed to NYC with my oldest daughter and a friend of mine. My daughter gets to march in Macy's Great American Marching Band and I can't send her across the country all by herself!
Of course not!
What does that mean for TSATH? It HAS to be done before I leave. In fact, I probably need to take a paper copy with me to edit while I'm there, though I doubt I'll make it through, but we'll have some down time.
So…
Last night, I was writing. I started a new scene right at midnight so I counted those words toward NaNo. I've already done some writing today, but also had lunch/brainstormed with a friend and did some mathy/businessy stuff. Plus a kid to the doc and hanging out with the fam. Now back to work.
("Yesterday" is any time before I go to bed. So "today" won't actually end until sometime early tomorrow morning.)
I didn't say it was a great start… but it's  a start!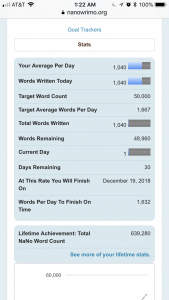 Yesterday's Stats:
The Spare and the Heir
Yesterday: 1653
Total: 18011
NaNoWriMo 2018
Yesterday: 1040
Total: 1040
Words Per Day Needed: 1632
Anticipated Completion: 12/19