Fall 2016: What I'm Working On Now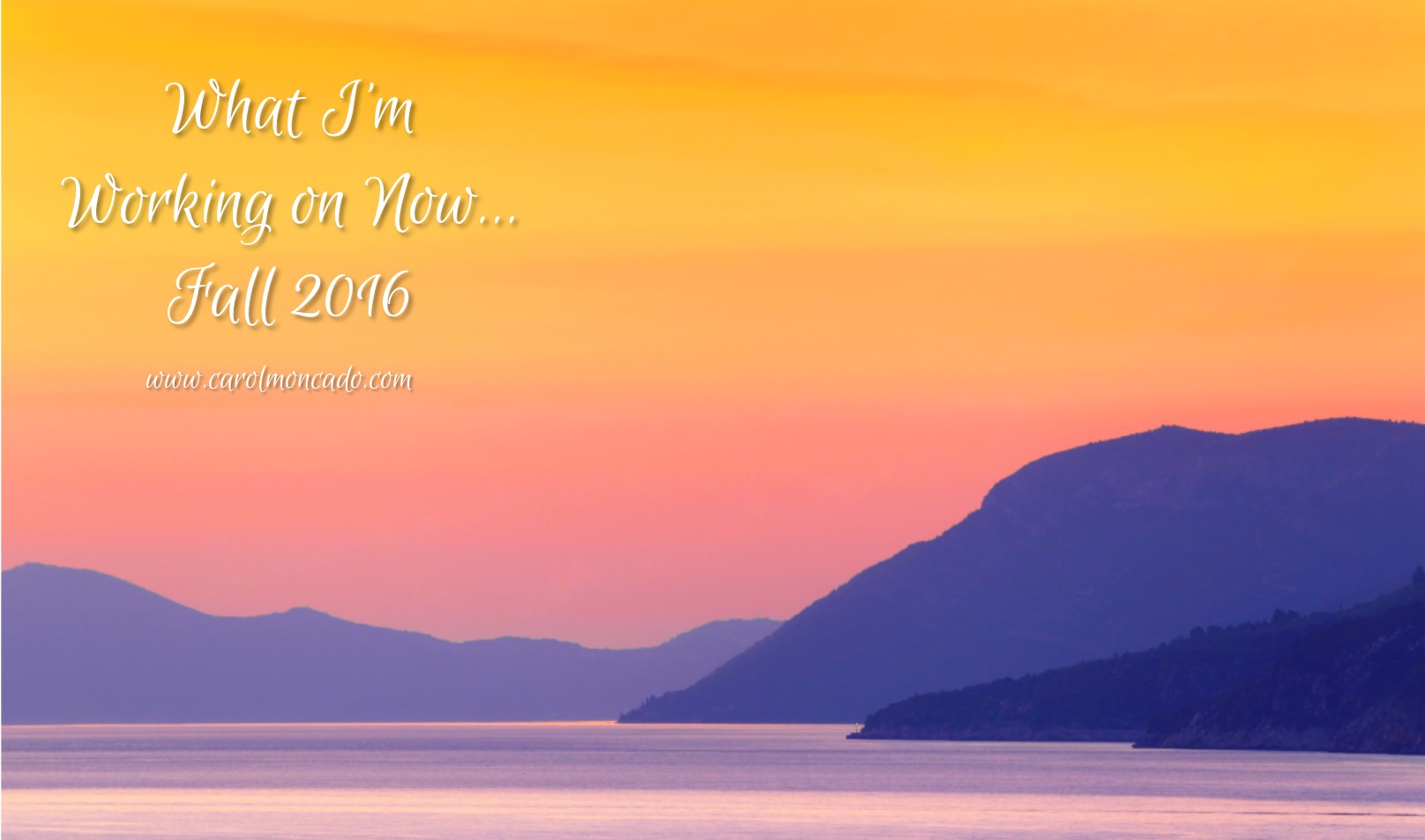 What am I working on now?
Well, the honest truth is not much of anything.
A couple days ago, I posted this post about why I'm taking some time off. Not too long. Just a few weeks, but I need some R&R. Or at least no writing/deadline stress.
I'm also entering my first competition season as a marching band mom. Our next four weekends have competitions anywhere from 30 minutes to 3 hours from home. Plus three family birthdays and… well, it's time for a break.
I'm also going to watch a bunch of movies and/or episodes of things like Gilmore Girls. Read a bunch of books for fun. Make my story world bible. Read some craft books to become a better writer.
Things like that. And give my mind a break.
I will finish up the Christmas story in October and get it out when it's done.
So what will I be writing when I do write?
Christmas story in October
Possibly fun thing just for fun
Christopher Bayfield's story for NaNoWriMo! (I already have the cover for it! YAY!)
I'm also updating my "What's In The Works" post to reflect what's coming next, further into the future. 😀