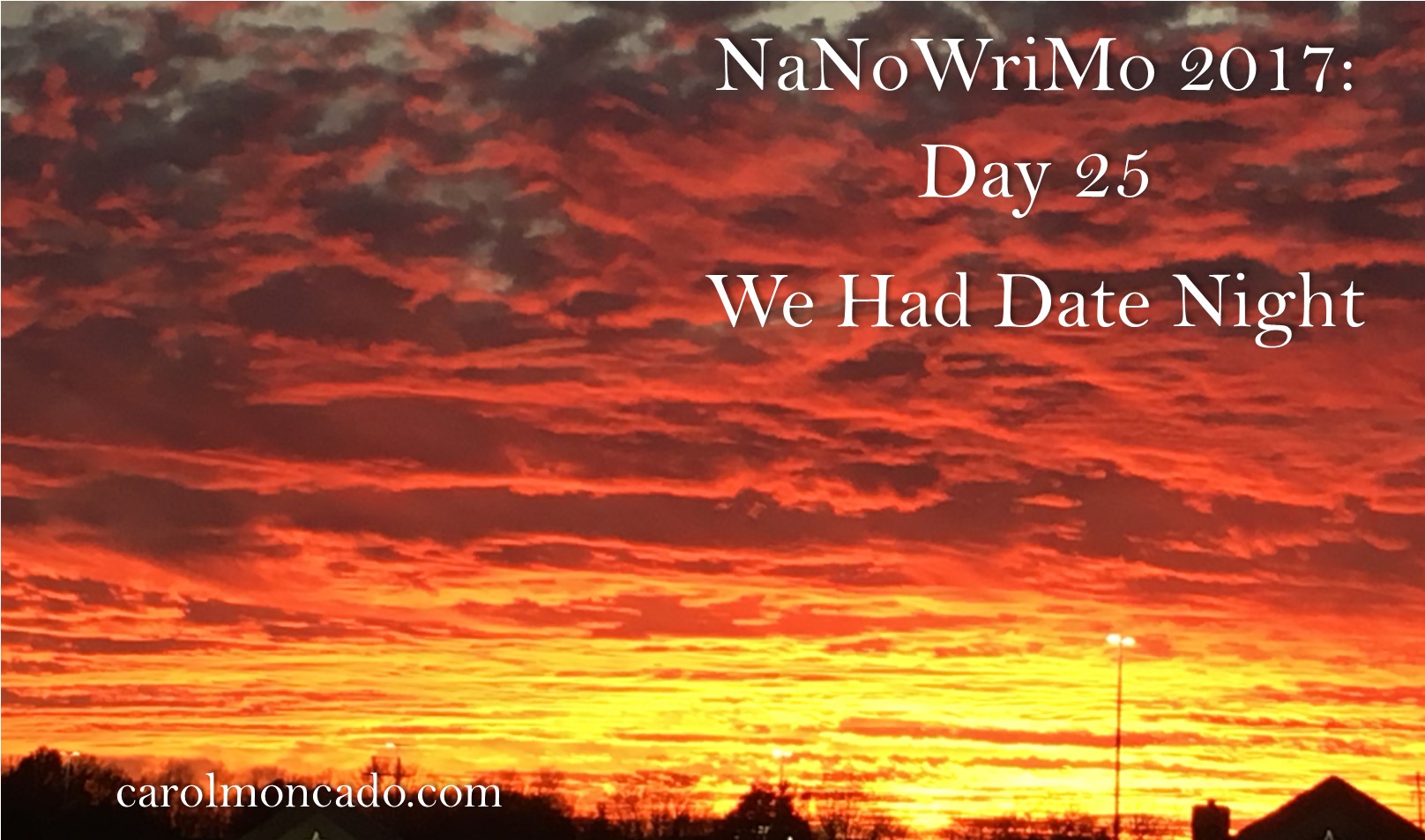 Last night, Kid #1 worked from 4-8, so the hubs and I decided we were going to go out. On a date. Kids #2-4 are old enough to stay home unsupervised, at least for a few hours. And my sister lives close. So do the several cops we know in the neighborhood, should something happen while we're gone.
That pictures is the sunset last night. I took the pic as we walked out of one of the local Walmarts. We also went to Target, Kohl's, a new home store that I don't remember the name of, Marshall's, Ross, TJ Maxx, PetsMart, and back to the home store to get dog sweaters of all things.
My dogs are little and they get cold and have a hard time warming back up. I always said I'd never put clothes on a dog but… here I am :p.
We also went to Chili's for dinner. Then Culver's for dessert later. They're in the Target parking lot, and if you bring in your Target receipt, they're doing BOGO dessert. Since I bought a friend a present (clearance baby!), we got a free frozen custard :D.
I did a little bit of writing last night. Words aren't coming easily, but I made progress, both with word count and story. One really good day would get me to the end of the book, though I'd still need to fill in some of the middle later.

Also… sale! Dare You is free through 11/28. Heart of a Prince is 1.99 through 11/27 then 2.99 through 11/30. Grab them while you can!
Yesterday's Stats:
In Concert With the King
Yesterday: 1091
Total: 69023
NaNoWriMo 2017
Yesterday: 1091
Total: 59736