Robin Miller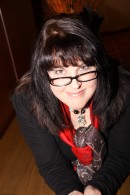 Position: Conference Director
Conference Task(s): It would probably be much easier to note what details of the conference DON'T fall under Robin's job description. Then again, none really come to mind. If it has to do with conference, she oversees.
Robin Miller is the author of 26 novels, including the award-winning, best-selling, critically acclaimed Deliver Us From Evil, under the pen name of Robin Caroll. Her books have placed/finaled in such contests as Bookseller's Best, Carol Awards,Daphne du Maurier, Holt Medallion, and Reviewer's Choice Award. She has concluded a series for middle-grade girls as well as co-authored a series of books for middle-graders-YA with her mentor, Colleen Coble.
Most recently, Robin received high acclaim on her Quilts of Love title, Hidden in the Stars. She is a past-president of ACFW and now gives back to the organization by serving as the Executive Director. To learn more about this author of deep South mysteries of suspense to inspire your heart, follow Robin on FaceBook.