Who We Are
Here's a bit about those of us who help run the First Timers' Loop. So you can put faces with our names :). Click the pics to visit each person's website!
List Hostess with the Mostess
Cara Putman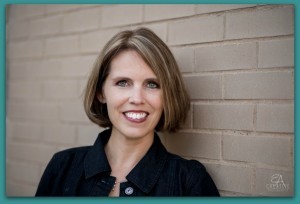 Ordinary Mom, Amazing God
Hello! I finished high school at sixteen, graduated from college at 20, and completed my law degree when I was 27. Then I added a MBA in 2015 — what can I say? I had a few minutes to spare.
My writing journey started in 2005 when I decided to write my first novel. Now I have twenty-one books and three repackages published with more on the way.
People say I've accomplished a lot and that I must have life by the proverbial tail. Hardly! I grew up as a homeschooled kid when homeschoolers were misunderstood and oddities. Read more…
The Rest of Us
Ashley Clark
Ashley Clark writes romance with southern grace. She's dreamed of being a writer ever since the thumbprint-cookie-days of library story hour. Ashley has an M.A. in English and enjoys teaching literature courses at her local university. She's an active member of ACFW and runs their newcomer's loop. When she's not writing, Ashley's usually busy rescuing stray animals and finding charming new towns. You can find Ashley on her personal blog, Facebook, Pinterest, and Twitter. She is represented by Karen Solem.
Carol Moncado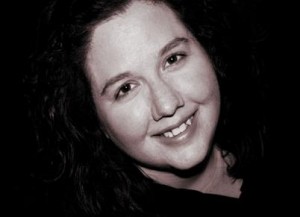 When she's not writing about her imaginary friends, Carol Moncado is hanging out with her husband, four kids, and a dog who weighs less than most hard cover books. She prefers watching NCIS to just about anything, except maybe watching Castle, or Girl Meets World with her kids. She believes peanut butter M&Ms are the perfect food and Dr. Pepper should come in an IV. Her happy place in the summer is "her seat" at the local aquatic center while her kids play or train for swim meets – and calls it "research" for her Lifeguard books. The rest of the year, when not watching her kids – and the dog – race around her big backyard in Southwest Missouri, she's teaching American Government at a local community college. She's a founding member and President of MozArks ACFW, blogger at InspyRomance, and represented by Tamela Hancock Murray of The Steve Laube Agency.
Jerri Kelley Phillips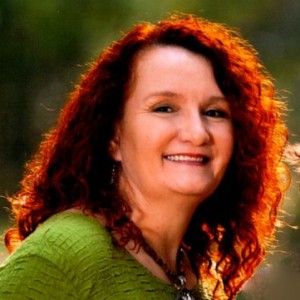 First, yes, my hair is real. I promise it is not your imagination. Actually, the mass of curls is all God's handiwork. I'm in my 40s now, and the red is my choice. I am a pastor, writer, teacher, and listener. I love sweet tea and think fireflies are one of God's greatest ideas ever.
I am also an NRA firearms instructor and personal protection counselor and instructor. By the time conference arrives, I will be a License  to Carry instructor in the glorious state of Texas. I have also worked with survivors of abuse to exit abusive situations, reconstruct  their self-images, and rebuild their lives through changing their belief system. See more…
Jaime Jo Wright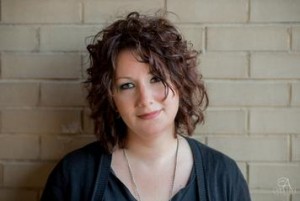 If I were to summarize my life in three words, my instinct is to say: "I love coffee", and leave it at that. But, I realize that is rather shallow and a tad frightening.
So, summarizing who Jaime Wright is can be a challenge. I love life. I always have. The Lord has totally blessed me, even in severe trials, such as the loss of three of my babies. He has never failed, never given up, never gone easy on me, and always disciplined me with a loving hand. (and trust me, when you have my personality which pushes boundaries and considers rules to be negotiable, you need discipline). See more…
Others You'll See Around From Time to Time
Brandilyn Collins

Position: Prayer Room Coordinator and Emcee
Conference Task(s): Brandilyn's ministry to the conference includes ensuring that there is always someone on hand to pray with conference attendees in the Conference Prayer Room…even if it means filling the time slots herself, which she does quite often.
In addition, Brandilyn also serves as Conference Emcee, delighting all in attendance with her wonderful sense of humor while continually encouraging members in their walk with Christ. See more…
Robin Miller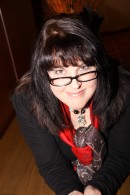 Position: Conference Director
Conference Task(s): It would probably be much easier to note what details of the conference DON'T fall under Robin's job description. Then again, none really come to mind. If it has to do with conference, she oversees.
Robin Miller is the author of 26 novels, including the award-winning, best-selling, critically acclaimed Deliver Us From Evil, under the pen name of Robin Caroll. Her books have placed/finaled in such contests as Bookseller's Best, Carol Awards,Daphne du Maurier, Holt Medallion, and Reviewer's Choice Award. She has concluded a series for middle-grade girls as well as co-authored a series of books for middle-graders-YA with her mentor, Colleen Coble. See more…
Casey Miller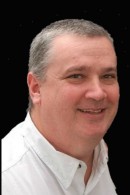 Position: Appointment Coordinator/Conference Sponsorship Liaison
Conference Task(s): Schedule all conferee ACFW appointments (with Agents, Editors, Mentors, PR/Media Professionals, and Paid Critiquers) and oversee the sponsorship program
Casey Miller is a husband, father to three daughters, and grandfather to two cute-as-a-button grandsons. With experience as an independent business owner, he's accustomed to scheduling appointments and organization. With a heart for the Christian fiction industry, Casey helps organize, set up, and execute book signings and events.